More witnesses take the stand in trial for murder of UK chef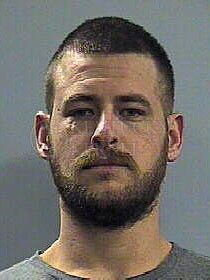 The trial of Robert Markham Taylor continued on Tuesday. 
Taylor is on trial for the 2013 murder of UK chef Alex Johnson. In January 2014, Alex Johnson's body was found in a barrel in the Kentucky River. 
On Tuesday, more witnesses took the stand in Fayette Circuit Court according to the Lexington Herald-Leader. One was Sara Conner, a registered nurse, and another was Lisa Horobin, Alex Johnson's girlfriend. Alex Johnson's younger sister Cayce Johnson was also a witness in the trial. 
Conner was getting something from a car when she heard and saw a struggle on the corner of Hanover and Cramer Avenues in December 2013. She called 911, as did another witness to the crime James Gayheart did, according to the Herald-Leader.
The Herald-Leader reports that Horobin said in court she knew Alex Johnson sold marijuana to Taylor. Police think involvement in drugs could be a possible motive for Johnson's murder. 
Horobin also told the court Alex Johnson kept the marijuana and $100,000 in cash in his apartment on Hanover Avenue. 
The last contact Horobin had with Alex Johnson was when she was speaking on the phone with him and heard Taylor's voice in the background telling Alex Johnson to "come downstairs."
Cayce Johnson told the jury she "went into a panic" when her brother when missing. The Herald-Leader reports that the two were supposed to go Christmas shopping, but Alex Johnson did not arrive in Bowling Green, where his sister lives. 
Read the full story at kentucky.com.