Dueling Columns: Students should start attending games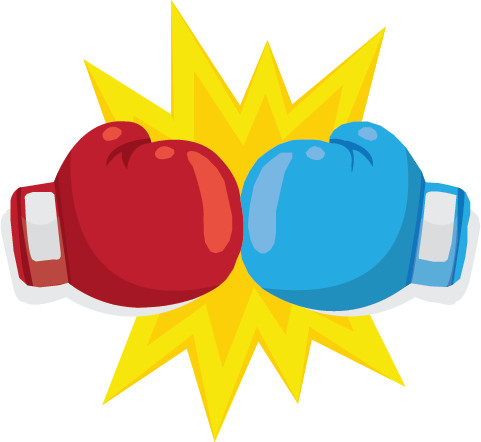 Living in Kentucky all my life, I was told to live and die blue and hate red. It is in my DNA.
My first picture as a baby with my grandparents was in a 1998 National Championship onesie. The one thing that I felt separated me from the team was not going to games, but instead watching them at my house. I've seen it all, from DeMarcus Cousins elbowing Jared Swopshire against Louisville, to Anthony Davis' late game block against North Carolina, but I wasn't there. I was on my couch in Louisville, wishing I could get myself in Rupp.
Going to Rupp Arena should be a privilege and not a right to UK students. In my lifetime, I have been there once before being a student, and that nearly broke my dad's budget. If you look at the facts, people who are saying prices doubling for students since last year make it worse than it is are being dramatic.
Everyone loved the $5 price to go to a game, but why is $10 outrageous? An average fan would spend a little more than $1,500 a year for tickets in an upper-level seat, but $210 isn't manageable for lower level student seats all season?
Let me introduce you to Derek White, a season ticket holder for 20 years from Danville, Kentucky. He has not missed a game with his dad in this span.
"Years in the past, we may have seen small attendance in the eRUPPtion Zone around the holidays or exhibition, but never close to what it has been this season," White said on the lack of student turnout.
Not only could this be seen as a depressing factor toward other fans, recruits might also notice these small details. When the top-ranked talent comes into a team's building for a visit, staff and fans should show them the best night in and night out. If you were a recruit, would you want to see few to no students at the game? It shows that the students aren't backing the program. It shouldn't be a chore going to the "Greatest Tradition in the History of College Basketball."
There are two words that students hate when they want to go to these games, "The Lottery." Not only do the fans complain about the notion that working hard might give you a great end goal, people just don't feel like sitting at Memorial at 8 o'clock at night.
Although to others this system might not seem fair, it is. The system provides a safe and fair environment for all students regardless of their year in school. Our generation loves our phones, so why complain about the cell phone connection in Memorial? Start talking to other people around you, and expand your connections. Especially at this time of the year, would you rather be in the cold and camp like Big Blue Madness? Or you could instead sit in the warm and talk for a few hours and make it a social event, not some binding issue to suffer for good memories in the future.
Finally, the Lottery can be seen to many as a safe place to meet new friends. Someone could come in single and find a friend group afterwards. There is also no assigned seating in the eRUPPtion Zone, so you can both get that ticket regardless of your number and become game buddies. You meet good friends and the students don't look bad on game days because you're taking up space.
One thing that could help the attendance would be having more activities, especially at games like UK had this past weekend. Watching someone play basketball tic-tac-toe at halftime can do so much to help the boredom, but that's not enough. How about more exciting ideas during the timeout that don't include the pep band playing and cheerleaders jumping?  Doing the "Hunk Cam" three times per game can get old.
At the end of the day, students should not be finding excuses every game not to go. It is a privilege to be at Rupp, and you only have four to five years here– make them count.
Lastly, this team is so easy to get behind. The team is young with a lot of flaws early on, but when March comes, and you cannot be there for the tournament, you'll regret not going to those games and seeing a fantastic team wearing the blue and white.
Kentucky ticket holder White ended with something that showed a positive in a pool of negatives.
"We as a university need to do whatever we can to get them back to coming to games. They're the true sixth man."
Keep fighting, Cats. The students are still behind you.
Email [email protected].