Spring break is a time for relaxation, head to the beach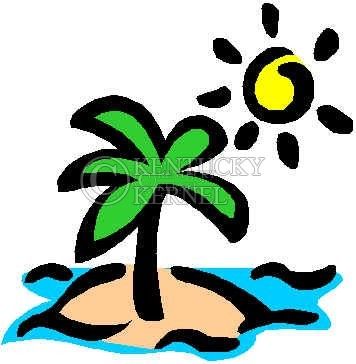 Spring break is less than a week away and all students want is to finally get that well-deserved break they've been waiting for.
Many students want to just lay out on the beach and leave college life in the rear view mirror for a week. From midterms to mid-semester projects and presentations, students are ready for the relaxation spring break provides.
According to Thrillest.com, here are three destinations students hoping for a fun spring break should travel to:
Panama City Beach, Florida
Panama City Beach is a great destination for students on spring break. It is one of the biggest spring break destinations for SEC colleges. Having been there myself on vacation when I was in elementary school, I can personally vouch that there is so much to do down there. From the toasty beach temperatures to the weird-feeling sand, it was a trip to remember. According to Google Maps, to Panama City Beach from UK is a 10 hour and 38-minute drive and a three hour and 10-minute flight.
Miami, Florida
Another popular spring break destination is Miami. It has nightclubs and pool parties that are open 24/7 and are guaranteed to make any spring break a great one. The hotels in Miami (as well in other spring break destinations) can get expensive and jam-packed. From UK to Miami, it is a 15 hour and 56-minute drive. To fly there, it will take you about four hours.
Las Vegas, Nevada
You've probably heard of Vegas before. There is a reason why "everything that happens in Vegas, stays in Vegas." Besides wasting the little money you have in casinos gambling, there are clubs and parties galore. To drive to Vegas from UK, it will be a 28-hour drive. It would be better to fly, only taking 6 hours and 10 minutes to get there.
But if your wish is to leave the country for spring break, South America and Mexico are the places to go:
Cancun, Mexico
A city in Mexico with luxurious beaches, Cancun is a popular spring break destination. You can order drinks down there that are all-you-can-drink, and the drinking age in Cancun is 18. From UK to Cancun, it is a five-hour flight.
Punta Cana, Dominican Republic
The Dominican Republic has become the newest hot spot for spring breakers due to its luxurious beaches. In Punta Cana, you can go to the beach, go zip-lining, hiking, or ATV riding. It is a 5-hour and 25-minute flight from Lexington to Punta Cana, Dominican Republic.
Lastly, here are just a few tips before you head off for spring break:
Take your ID and your passport if you are traveling out of the country. Also, be watchful at night when walking around.
If you do all of this, spring break will be a breeze.