Must-Have Styles for Every Spring Break Adventure
(BPT) – Spring is finally upon us, which means it's time to shed the winter layers and embrace the season. With spring comes the highly anticipated spring break and OshKosh B'gosh, known by generations of parents for high-quality and stylish kids apparel, has the perfect vacation-ready looks.
Exploring the outdoors this spring is the perfect way to step away from screen time and back into family time. OshKosh B'gosh is the ultimate style destination that offers trend-focused styles, inspired by some of the coolest spots across the country, and kids will feel their most confident and comfortable when traveling during spring break.
"Spring break travels are always hard to pack for, so plan out an outfit for each day of the trip to save space in the suitcase and time on dressing," said Carissa Atkins, Senior Director of Merchandising at OshKosh B'gosh. "Since weather can be a little tricky depending on where you're vacationing, you will also need a layering piece for cooler mornings and evenings. A layering item, like a denim jacket, can be worn more than once and is easy to mix-and-match to create different looks."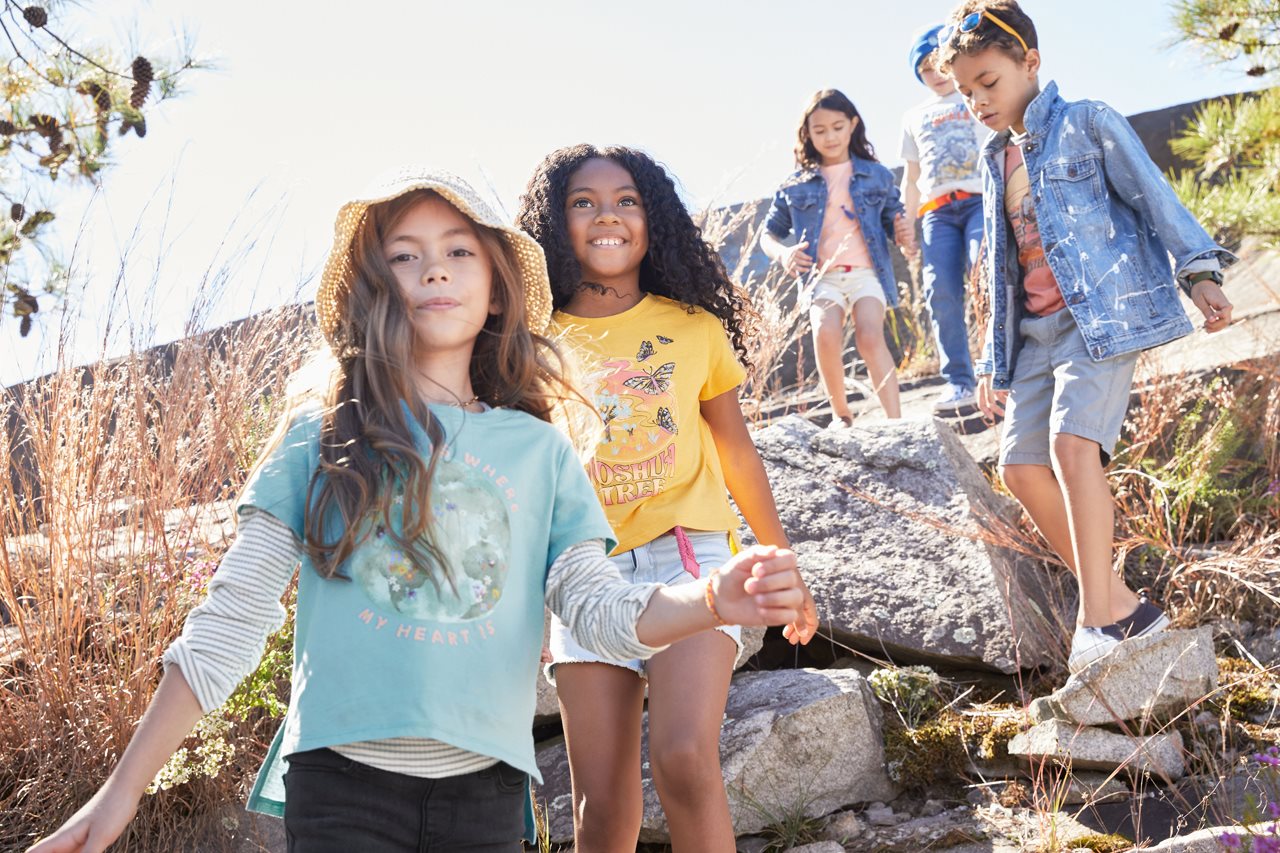 Here are some of the must-have looks from OshKosh B'gosh for wherever your travels bring you this spring break:
Palm Beach Fun in the Sun
For a beach getaway, kids will usually end up spending most of the day in their swimsuits and coverups. Packing a variety of swim and beach-ready items is key for the perfect day under the sun.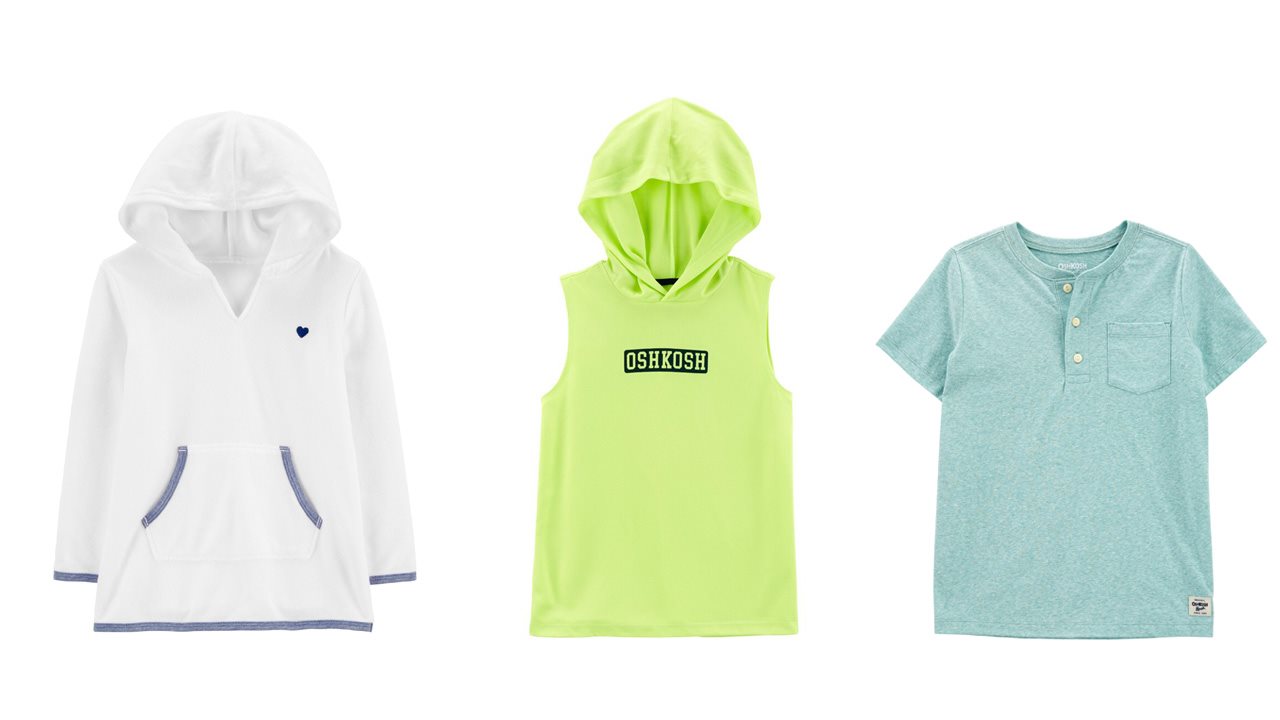 Heart Hooded Cover-Up Active Hooded Tank Jock Tag Henley Tee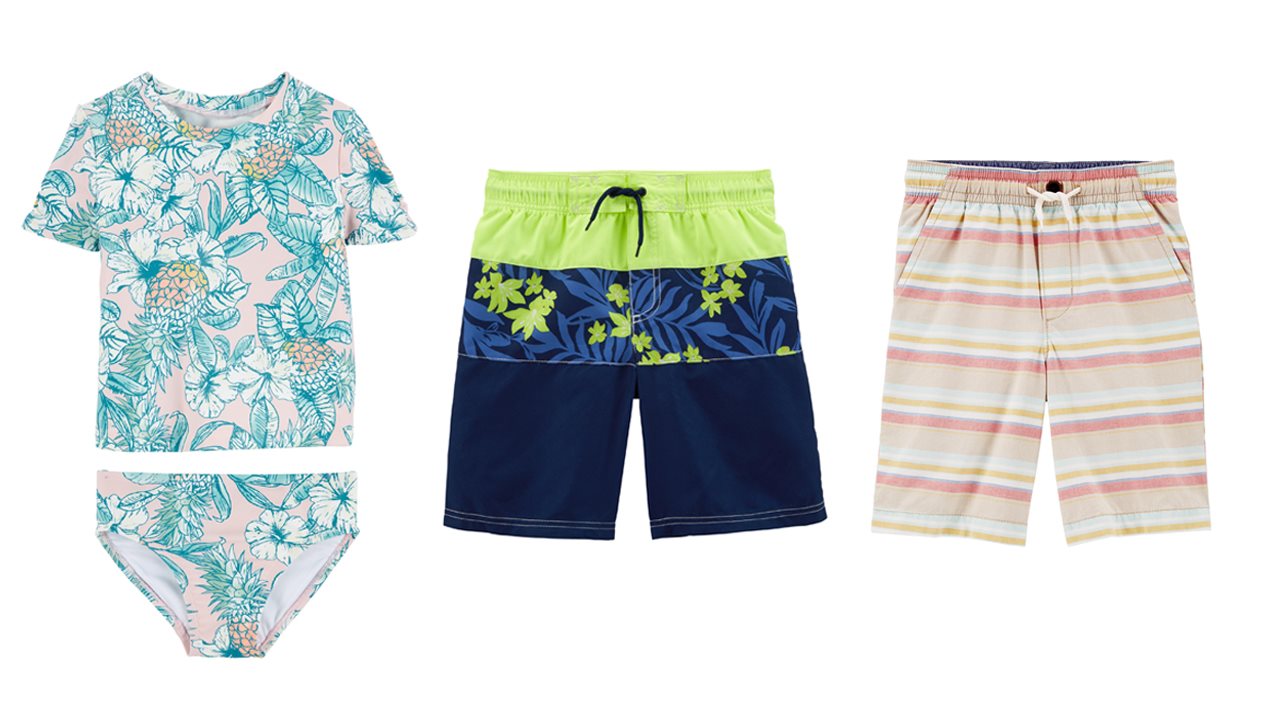 Pineapple Print Rashguard Set Floral Swim Trunks Woven Drawstring Shorts
California Dreaming
For a vacation in a location where the weather can change, packing layers is helpful for adjusting to cooler spring nights. Choosing items in neutral colors and fabrics like denim will allow for mixing and matching for a variety of looks.
Boxy Denim Jacket Striped Henley Tee Classic Denim Skirtall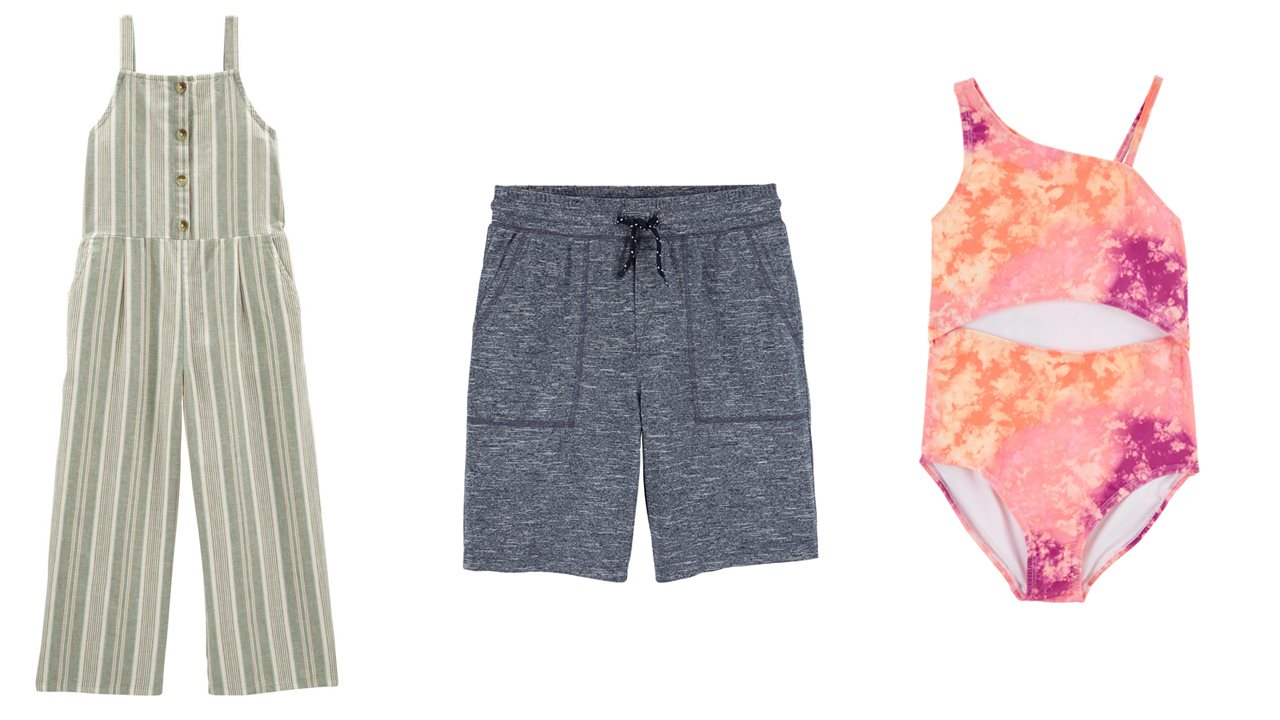 Striped Jumpsuit Pull-On Camp Shorts Tie-Dye Swimsuit
Explore in Style
Comfort is key when going on a cross-country roadtrip to explore the great outdoors out west or in Colorado. Having the right type of looks will keep kids comfortable during long car rides and walks through national parks.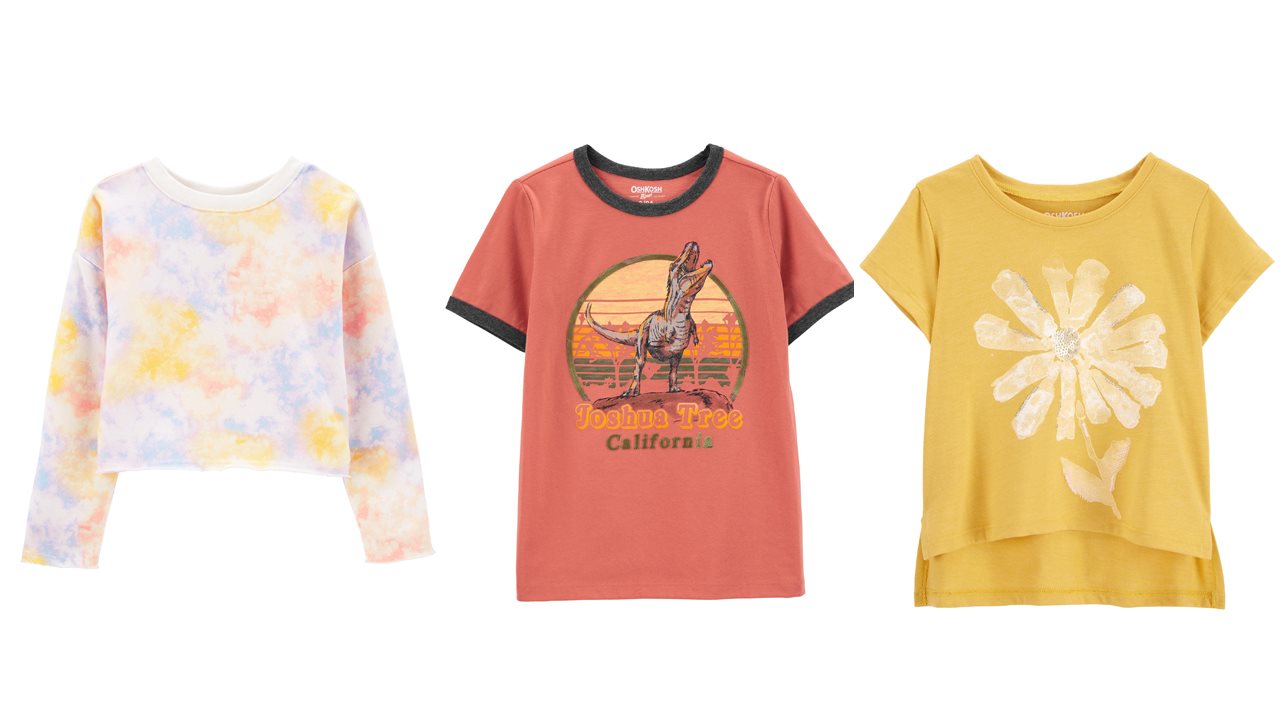 Cloud-Dye Sweatshirt Destination Graphic Tee Sunflower Tee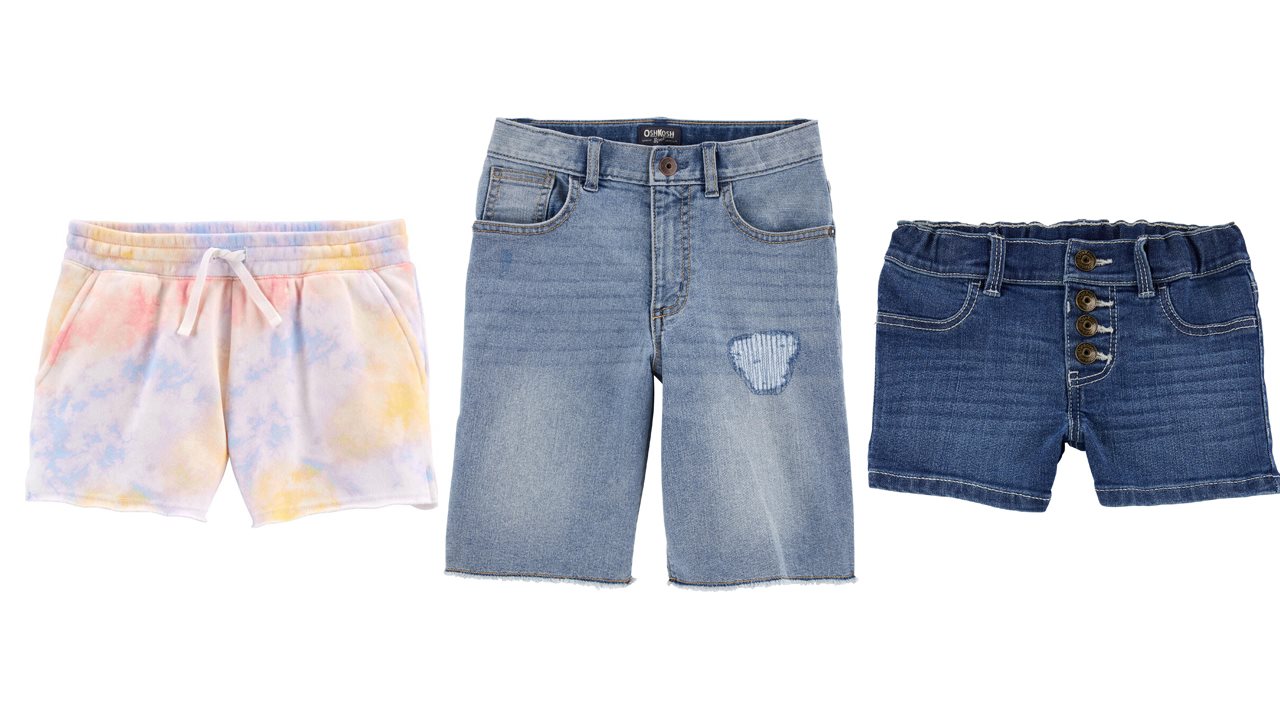 Cloud Dye Pull-On Shorts Distressed Denim Shorts Button-Front Denim Shorts