2020 U.S. census will take a much-deserved step for the LGBTQ community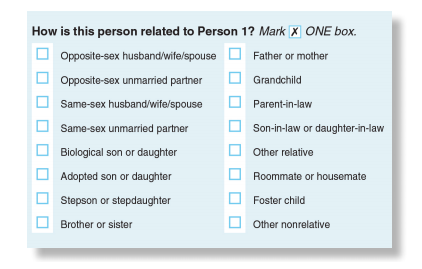 For the first time ever, the 2020 U.S. census will ask couples to define their relationship as "same-sex" or "opposite-sex," a huge step for the LGBTQ community in accurately recognizing same-sex relationships.
According to the United States Census Bureau's website, census.gov, the U.S. census was first taken in 1790, but the question of relationship status was not asked until 1880.
In 1990, the "unmarried partner" option was added to the relationship category of the U.S. census as well. Not until two years from now will that question change again to gain a more detailed image of the relationship population in the U.S.
The relationship category will now break down the previous choice from the 2010 census of only "husband or wife" or "unmarried partner" as the relationship options into four more-detailed categories – opposite-sex husband/wife/spouse, opposite-sex unmarried partner, same-sex husband/wife/spouse, and same-sex unmarried partner.
Because states did not recognize same-sex marriages at the time of the conducted census in the year 2000, those who were in same-sex partnerships were ultimately marked as "unmarried couples," whether they were married or not.
This new question will provide a more accurate number of the growing same-sex relationships in the U.S. and portray those relationships with detail, unlike the years prior. The LGBTQ community will finally get the recognition they deserve in an official survey from a government organization.
Not only is this a huge step for same-sex couples, but for their children as well. According to the relationship question planned for the 2020 census, "a question about the relationship of each person in a household to one central person is used to create estimates about families, households, and other groups." In other words, this allows the government to understand if a household needs additional assistance.
The answers to this question dictate how much money the government allots to programs that provide special funds or services to families in need. By finally recognizing same-sex couples as married couples, this will allow the government to use these statistics when determining money allotment to these programs now as well.
While this is an improvement in the recognition of LGBTQ relationships and marriages, it is still important to think about the inaccurate number of single gay, lesbian or transgender individuals who are not in a relationship, because this census still does not ask an individuals' sexual orientation. Therefore, the 2020 U.S. census will be able to provide better numbers for LGBTQ relationships in the U.S., but not better numbers for those who are single.
This is just a stepping-stone for the LGBTQ community, but it is a step in the right direction.