UK Police report a series of possibly connected burglaries on campus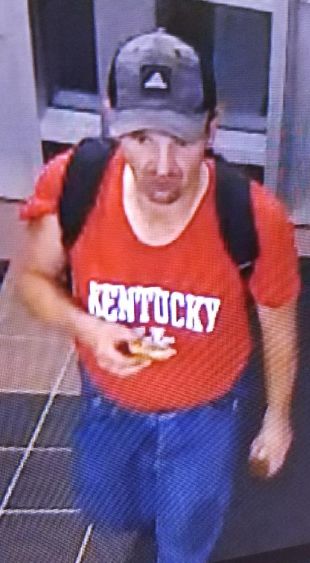 On Tuesday, June 5, the UK Police Department sent out a campus-wide email warning individuals of a series of burglaries on campus. 
According to the UKPD email, the burglaries have been occurring since May 22 with the most recent burglary occurring in the Funkhouser Building on June 5. The email included a picture of the suspect connected to the burglaries and a brief description of his appearance. 
"Suspect description: white male, 5'6" to 5'10″ in height, 150 to 180 pounds, brown hair with some facial hair," the email said. 
UKPD also gave a description of the nature of the burglaries and their exact dates. The email stated the following:
On May 22 an unoccupied room in Kroger Field was entered and items were taken.
On May 28 an unoccupied office in Bowman Hall was entered and tools were taken.
On May 28 several unoccupied offices in the Funkhouser Building were entered and several items were taken, including laptop computers and three iPads.
On June 1 an unoccupied office in the Bosomworth Health Sciences Research Building was entered and a laptop computer was taken.
On June 5 an unoccupied office in the Funkhouser Building was forcibly entered and a small amount of money and food was taken.
According to a tweet posted by the UK Police Department on June 12, Clifton Mullins was caught and is being charged with theft and burglary, among other charges.