UK graduate heads new national task force on facial recognition technology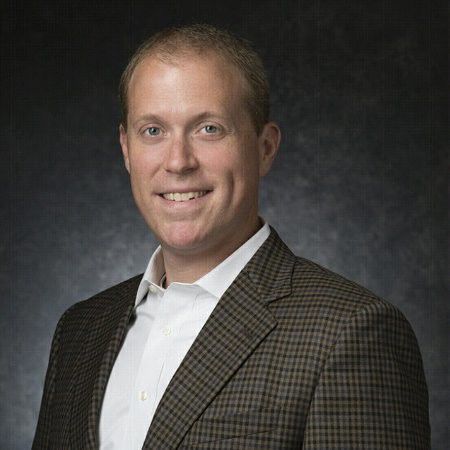 May 4, 2000, would be a special day to the graduating seniors at UK. As those who were graduating filled the floor of Rupp Arena, a shockwave of excitement was sent throughout the room. These soon-to-be college graduates had waited four years for this precious moment.
For Benji Hutchinson, it would mark the start of a storied career in information systems. Tassel to the left, ready to walk across the stage. This day would be even more special for Hutchinson, as he would be the first college graduate from his father's side of the family.
"My father and my uncle were there. It was a really special day for me to say the least," Hutchinson said.
He received his bachelor's degree in International Economics and French on this day, ready to begin his career. 
"My undergrad days were fantastic," Hutchinson said. "I had a good network of friends."
He would go on receive two master's degrees from UK. He graduated in 2002 with a MA in French and literature, then in 2004 with a MA in international commerce and diplomacy.
For the past two decades, Hutchinson has been a senior executive in business strategy, business development, management and consulting. Fifteen of those years have been focused on U.S. national security markets across the Department of Defense, Department of State, Intelligence Community, Department of Homeland Security and Department of Justice in 20 countries.
However those weren't the original post-graduation plans for Hutchinson. The tragic events of Sept. 11, 2001, changed his outlook on where he wanted to go with his career.
"I was in school when 9/11 happened," Hutchinson said. "After the events that occurred, I knew that I wanted to work in helping to protect this country."
Hutchinson is the current Vice President of Federal Operations in Advanced Recognition Systems Division at the NEC Corporation of America. His current focus is building NEC's U.S. federal identity solutions business in the newly-established Washington, D.C., office.  
The NEC Corporation, based out of Minato, Tokyo, Japan, is a multinational provider of information technology products and services. It provides IT and network solutions to business enterprises, communication service providers and government agencies. NEC is the world leader in facial recognition technology, ranked No. 1 by the National Institute of Standards of Technology.
Hutchinson was recently appointed to chair the IJIS Institute's new Biometrics Task Force. His team will address issues around biometrics technology, policy, privacy, ethics issues and more. This is all going to be focused within the context of public safety, criminal justice and government-sector business processes. 
"Given the current political and social climate, now is the perfect time to expand awareness and education on the capabilities, limitations, and policy implications of biometrics technology," Hutchinson said. "Everyone sees daily headlines on facial recognition technology in law enforcement and border security scenarios."
Hutchinson said the IJIS Institute and International Biometrics + Identity Association are "exceptionally well qualified to take on these challenges as organizations that bring together innovative thinking from the private sector, practitioners, national practice associations, and academic organizations that are working to solve public-sector information and technology challenges."
Hutchinson worked hard to get to his position.
"It was tough to get into my career," Hutchinson said. "I would travel to Washington, D.C., to find jobs. I slept on couches." 
An Eastern Kentucky native, Benji isn't far from home. However, he is far from where he started out as an employee at Lexmark International and the now-defunct Gateway Computers.