UK faculty source over 6,000 protective masks for UK HealthCare workers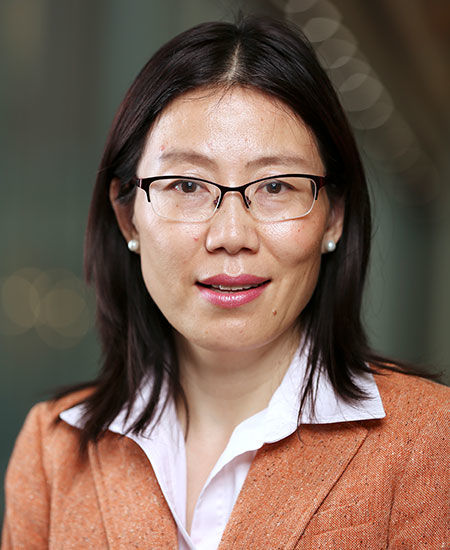 After hearing of a shortage of personal protective equipment at UK Healthcare due to the coronavirus pandemic, a group of Chinese and Chinese-American UK faculty banded together to acquire over 6,000 face masks for healthcare workers.
Haoying Sun, an assistant professor in the Gatton College of Business and Economics, said the group was motivated to help due to their experience with the virus's initial impact in China.
"We saw exactly what happened in Wuhan at the beginning. Many doctors, I think over 2000, got infected, and some of them died," said Sun. "We have relatives still living in China, so we were concerned. […] We don't want what happened in China to play [out] here. That would be a disaster."
Sun used her experience in supply chain management to connect UK HealthCare with outside suppliers. Sun said she was inspired to help after seeing the consequences of equipment shortage in China.
"I remember seeing the news, like one doctor who's only 28 years old, got infected and died," Sun said. "Another doctor in his early thirties, he was planning his wedding, then he got infected and never came back […] Now it's in the U.S., and U.S. doctors don't have enough protective gear, which is very scary."
The group has made three orders so far. Their first order of 500 N95 masks, sourced from Houston, arrived on Monday. These masks were donated to UK HealthCare's emergency room, department of surgery and division of pulmonary medicine. Two more orders, one from New York and one from Sun's college roommate in China, are currently being shipped.
The masks were purchased with faculty donations. Dr. Tracy Lu, an associate professor in the College of Agriculture, Food and Environment, coordinated the effort. She gathered donations by creating a group in WeChat, a Chinese social media app. Within 24 hours, over 70 of the 95 group members had donated, resulting in over $5,000 being raised. 
"You cannot imagine how much coordination, communication, exploring and searching, etc. have been devoted from everyone in this group to make it happen in a short period of time," said Lu. "This positive action taken by the group of faculty… can spark a light in this tough moment and spread positive energy within our community."