How to Stay Busy on a Budget This Summer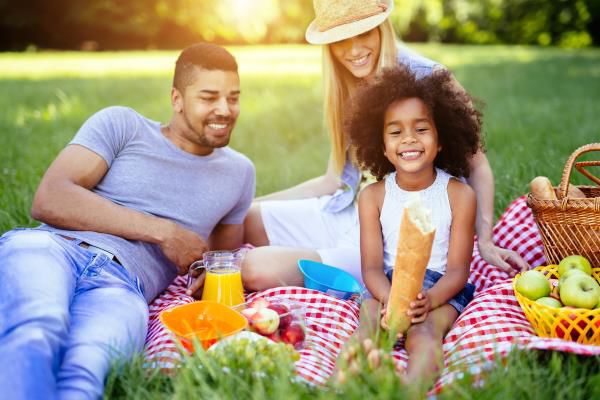 (StatePoint) With students home from college, school out for the summer, and many continuing to work from home, people of all ages are looking for fun, affordable ways to spend their time.
And, this summer, there is no shortage of family fun to be had. Even as families navigate the financial difficulties caused by coronavirus and the limitations from social distancing, there are plenty of ways to have a great summer.
Here are a few ideas to get you started:
Get Outdoors
Pack a picnic lunch and head to a quiet park, lake or beach for a day of fresh air and exercise. Whether you take it easy and read a book in the shade or you go on a vigorous hike, be sure to follow appropriate social distancing efforts by setting up your blankets away from other families and giving others space when passing on the trail.
Get Creative at Home
While a change of scenery is always welcome, remember, you don't need to hit the road to have a good time. Avoid the crowds with an at-home family pizza night and let everyone make their own personal pie with their favorite toppings. Or, enjoy a backyard barbecue and movie screening. You can even go "camping" in your backyard. Set up a tent, make s'mores and gaze at the stars — just like you would in a campground.
Get a Deal
Everyone is looking for ways to save this summer while still having fun in the sun. That's why T-Mobile is offering a massive line-up of free stuff and discounts through their rewards program, T-Mobile Tuesdays, and extending those rewards to Sprint customers for the first time!  
Four years ago, T-Mobile flipped the script on the traditional loyalty program by launching T-Mobile Tuesdays – a program that thanks customers with discounts and free stuff and asks nothing in return. Since then, customers have snagged over $900 million in discounts and free 'thank you' gifts, getting discounts on up to 1.1 billion gallons of gas, sipping over 35 million cups of free coffee, eating over 11 million pizzas, watching 120 million hours of movies and more.
And, this summer, T-Mobile and Sprint customers will score offers on food (and food delivery), discounts on movie rentals, free access to at-home essentials, bigger-than-usual fuel savings and much more, with new offers available every week. T-Mobile partnered with top brands including Postmates, Burger King, Redbox, Atom Tickets, Shell and the Fuel Rewards program and others, for amazing offers all summer long.
Sprint and T-Mobile customers can download the T-Mobile Tuesdays app (for Android or iOS) to save and redeem these offers every Tuesday. And everyone, no matter what wireless provider they use, will have chances to win prizes like a Tesla Model 3, $100,000 total in cash prizes and more.
Summer 2020 may not be shaping up like you imagined but take heart: not only can you stay active and have fun, but you don't have to put a big dent in your wallet to do it.
Photo Credit: (c) nd3000 / iStock via Getty Images Plus