How to Control Asthma at Home, Work, School and in Your Community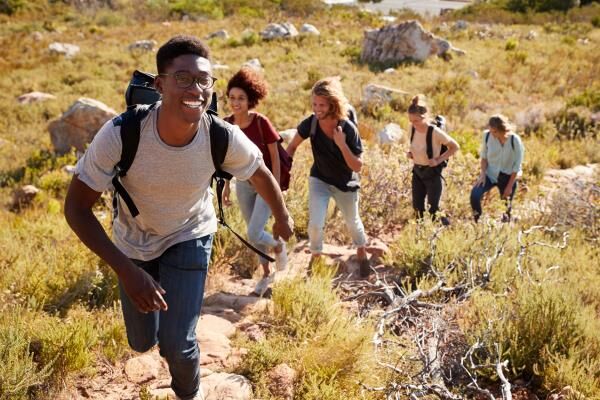 (StatePoint) Asthma is a lung disease that makes breathing difficult for over 24 million Americans. While there's no cure, there are steps you can take to help control it so you can lead a normal, healthy life. The Centers for Disease Control and Prevention's (CDC) National Asthma Control Program developed the "six EXHALE strategies" that help contribute to better asthma control.
By putting all six activities into place, you and your loved ones can feel better, avoid the hospital or emergency department, and avoid missing school or work. According to the American Lung Association, here's everything you need to know about the six EXHALE strategies:
1. What are the EXHALE strategies? The EXHALE strategies are for both children and adults and can be used one at a time or in combination with one another to help you gain better control of asthma. They are:
Education on asthma self-management
X-tinguishing smoking and secondhand smoke
Home visits by asthma experts who can teach you asthma control skills as well as help you eliminate asthma triggers in your house
Achievement of guidelines-based medical management. This means following your doctor's advice!
Linkages and coordination of care across settings. Be sure all your healthcare providers are on the same page regarding your care.
Environmental policies or best practices to reduce asthma triggers from indoor, outdoor and occupational sources. Is your home and workplace free of asthma triggers like smoke and pollutants?
2. How can I use the EXHALE strategies on a daily basis? Check out the CDC's guide for people living with asthma on how to use the EXHALE strategies at www.cdc.gov:
• Keep your asthma under control by learning the seven asthma self-management skills. Work with your healthcare provider to develop and maintain an asthma action plan that will remind you what to do when asthma symptoms get worse and how to properly use your medicine.
• Tobacco smoke can trigger asthma symptoms for many. Limit your exposure to secondhand smoke and support smoke-free policies in your community that help people quit smoking.
• Work with a nurse or community health worker to help reduce or remove triggers in your home.
• Take your asthma medicines exactly as prescribed and check with your  healthcare provider to make sure you're using the inhaler(s) correctly.
• Involve all of your healthcare providers in your asthma care or your child's care so everyone is on the same page. Bring a copy of your or your child's asthma action plan to each doctor. Also, make sure other caregivers, your child's school or your workplace has a copy too, so they can help in an emergency.
• Make a few home updates to reduce asthma triggers. Remove mold and pests, make your home and vehicles smoke-free and talk with leaders in your community about putting policies in place that help people living with asthma.
3. How can the Lung Association help me? The American Lung Association is implementing the EXHALE strategies in its Promoting Asthma Friendly Environments through Partnerships and Collaborations project. You can learn more about their work and programs by visiting www.lung.org/AFE.
Children and adults living with asthma can also participate in one of the Lung Association's asthma self-management programs, such as Open Airways for Schools, Kickin' Asthma or Breathe Well, Live Well.
Additionally, the Lung Association has many programs and initiatives to help people follow the above tips.
Finally, you can get help quitting smoking or helping someone quit using Lung Association resources, such as Freedom From Smoking, Not on Tobacco (N-O-T) and the Lung HelpLine. Learn more about creating an asthma-friendly home by visiting, lung.org.
Photo Credit: (c) monkeybusinessimages / iStock via Getty Images Plus