Make Halloween Season Less Scary by Avoiding Financial Tricks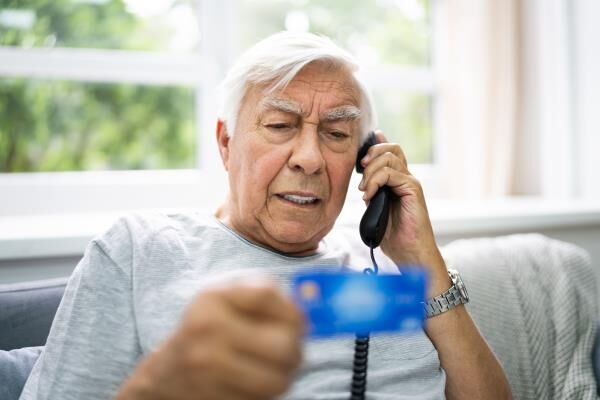 (StatePoint) Make the season of spooks a little less scary for the older people in your life by brushing up on ways to stay safe and secure off and online.
"I wish scary characters were only make believe, but unfortunately, there are real ones lurking in the digital realm and sometimes in our lives. All too often, we hear of elder financial abuse cases where these bad actors manipulate unsuspecting souls out of their savings and possessions," says Lauree Peterson-Sakai, strategy leader for Wells Fargo Aging Client Services.
Imposter scams use a variety of tricks to gain a person's trust and steal their sensitive information, but they often start with a simple call, email or message impersonating a person or company they know to trick them into giving away their money.
This Halloween, avoid tricks. Instead, treat yourself and those you love to five tips that may help thwart tricky fraudsters:
1. Beware of Trick or Treat callers. Don't pick up calls from unknown numbers. The IRS and other government or financial institutions rarely make outbound calls and never ask you to provide personal information.
2. Don't be ghosted by a money mule scam. Avoid helping strangers with cashing checks, delivering packages or receiving goods.
3. Beware of calls from tricksters claiming to be your grandchild in urgent need of money. Hang up immediately to avoid falling for this common trick.
4. Family skeletons may bring out the worst. Speak to another family member or trusted person in your life before lending large sums of money to family members or new acquaintances.
5. Ghoulish actors are everywhere today, including in internet searches, emails and texts.
Don't be tempted to click on something that could hurt you or expose your personal information and log-in credentials.
"The best things you can do for yourself are know how to recognize potential scams and keep an open dialogue with your family and loved ones. Encourage each other to share if something sounds suspect," says Peterson-Sakai. "What we've found to be really protective against scams is running a situation by someone you trust before making a decision that could impact you financially."
For a guide to identifying and preventing elder abuse, visit wellsfargoadvisors.com.
Be aware, these scary characters are around all year long. To protect yourself and those you love, learn about the most common tricks and scams, and when contacted by someone you don't know, always proceed with caution.
This advertisement was written and provided by Wells Fargo Wealth & Investment Management
Investment and Insurance Products are:
•Not insured by FDIC or Any Federal Government Agency
•Not a Deposit or Other Obligation of, or Guaranteed by, the Bank or Any Bank Affiliate
•Subject to Investment Risks, Including Possible Loss of the Principal Amount Invested
Wealth & Investment Management offers financial products and services through bank and brokerage affiliates of Wells Fargo & Company. Bank products and services are available through Wells Fargo Bank, N.A., Member FDIC. Brokerage products and services are offered through Wells Fargo Advisors, a trade name used by Wells Fargo Clearing Services, LLC, Member SIPC, separate registered broker-dealer and non-bank affiliate of Wells Fargo & Company.
*****
Photo Credit: (c) AndreyPopov / iStock via Getty Images Plus