Unique Holiday Gift Ideas for Everyone on Your List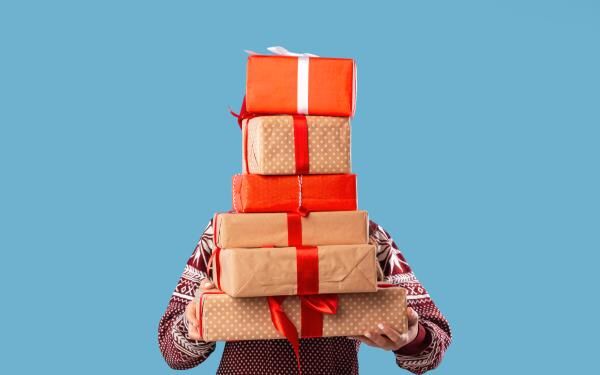 (StatePoint) One of the best ways to ensure you give thoughtful, meaningful holiday gifts is by consulting gift guides that offer unique ideas for everyone on your list. Whether you're shopping for a fashionista or an athlete, get inspired to make the holiday season brighter for your loved ones with the following ideas:
• For book worms: Give the book worms in your life a gift that keeps on giving with a three-month, six-month or 12-month subscription to Book of the Month. Membership can be tailored, as users can pick from five popular selections every month, select one or more books at a time, or even defer their choice until the following month.
• For music makers: Regardless of their skill level, musicians deserve a powerful, portable and versatile keyboard. Designed for music lovers who enjoy playing anytime, anywhere, the Casiotone CT-S1 has a sleek design 9-pound design, features strap pins and can be powered with six AA batteries, making it a great choice for those in bands and other performers. Aside from its portability, its stereo grand piano sound, 61 full-size keys with touch response, plus 60 other AiX-powered studio-quality tones, means this instrument looks as good as it sounds. Wired or wirelessly, users can also link the keyboard to Casio's dedicated Chordana Play, an app that enables tempo and key changes in addition to displaying music scores and a piano roll. These features are great tools for those learning to play, those expanding their skills and experts alike.
• For pet parents: Whether your loved one's pet is cuddly or not, they can snuggle up to their animal friend with a personalized pet pillow from Get Photo Blanket. Simply upload an image of the pet, and the site will create a custom throw pillow — the perfect décor for adoring pet parents!
• For fashionistas: Great accessories can complete any outfit. For those who appreciate a stylish, clean design without compromising functionality, consider the stainless steel EDIFICE EFSS570DC-1A from Casio, which features a slim case and modern gray octagonal bezel with soft yellow accents. With solar power capabilities, water resistance up to 100 meters and a scratch-resistant sapphire crystal, as well as features that include a date display, stopwatch and three dials to display seconds, stopwatch minutes and stopwatch seconds, this will become your gift recipient's go-to timepiece no matter the occasion.
• For athletes: From CrossFitters to marathoners to triathletes, all those who work out hard know that protein is essential for repairing muscles. Simplify your favorite athletes' post-workout refueling sessions and boost their recovery with a High Protein Fitness Box from gift snack box e-tailer, Bunny James.
With a little inspiration you, can spoil loved ones with unique gift ideas that show you care this holiday season.
Photo Credit: (c) Prostock-Studio / iStock via Getty Images Plus