Contaminated Food Can Spread Hepatitis A: How to Help Protect Yourself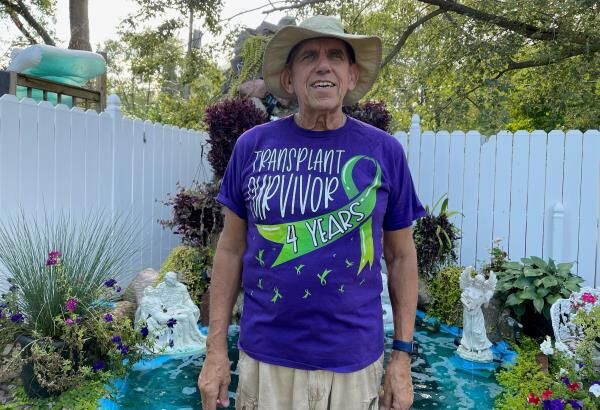 (StatePoint) While many people think that hepatitis A affects only high-risk populations; anyone can be at risk for this vaccine-preventable liver infection, as it can be spread person-to-person or through contaminated food or drink, according to the Centers for Disease Control and Prevention (CDC). That's something Stan, a Detroit-native, learned the hard way after contracting hepatitis A, likely through dining at a restaurant.
At 66 years old, Stan was in the best shape of his life and had even just completed a half marathon when he found himself fighting for his life after contracting the virus, ultimately requiring a liver transplant. During October, which is Liver Awareness Month, Stan hopes others will talk with their doctor or pharmacist about hepatitis A vaccination to help avoid going through what he did.
Hepatitis A is a highly infectious virus that affects the liver and can lead to sickness, hospitalization and even death, in some cases, according to the CDC. The agency notes that the best protection against hepatitis A is vaccination.
"I wish I had known how easily hepatitis A could be transmitted and that you could get it through contaminated food," Stan recalls. "I didn't know vaccination for hepatitis A was something I could ask for."
Since 2016, substantial increases in hepatitis A have occurred, with over 42,000 cases reported, according to CDC statistics. In this same period, 36 states have declared hepatitis A outbreaks, including Michigan. Though the CDC recommends vaccination for anyone who wishes to help protect themselves against it, 85% of adults in the United States have not received even one dose of hepatitis A vaccination, according to the Department of Health and Human Services.
Possible symptoms vary by person but can be flu-like and include fatigue, nausea, stomach pain, and jaundice (yellow skin or eyes). In Stan's case, his symptoms started to appear a few weeks after eating at the restaurant. They began as flu-like and were mild and sporadic, but then became more persistent, prompting him to visit his family doctor. Stan was immediately sent to the emergency room where he was told his liver was failing, and that he would need a transplant to survive.
"Amazingly, they were able to find me a liver within a day," Stan shares. "I got lucky, and I'm so grateful for all of the doctors who helped save my life. But life is hard after a transplant and I kept a hospital bag packed at all times for the first year after, and have had had battles with infections and concerns about my liver being rejected. I still have to take a lot of medications and I'll need to be monitored for the rest of my life. I share my story in hopes that others don't have to go through what I did."
To learn more about hepatitis A and how to help protect yourself, visit CDC.gov/hepatitis. Hepatitis A vaccination may be covered by your insurance, as most health plans cover vaccinations that are recommended by the CDC.