How School Programs Grow Student Leadership in Local Communities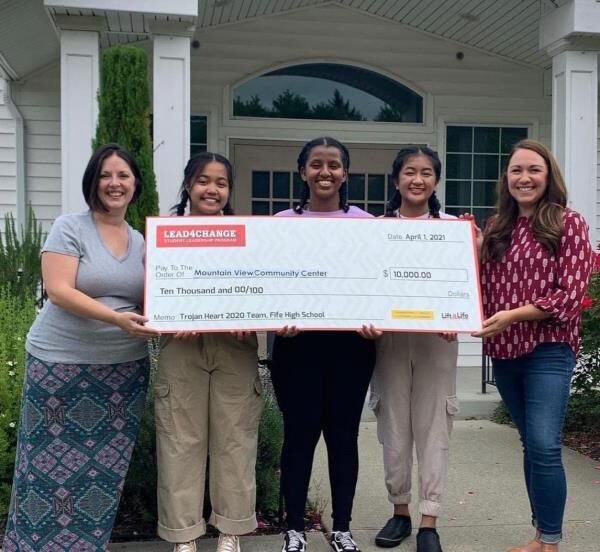 (StatePoint) As students navigate finding their voice in today's society, it is necessary that educators are equipped with the resources to empower leadership and self-expression. These skills provide students with the capacity to lead beyond the classroom and make an actionable difference now and in the future.
The free tools provided by the Lead4Change Student Leadership Program over the past decade, are a good example of programming that's equipped adolescent minds with the skills to mold the future of their communities.
Celebrating its 10th anniversary, the Lead4Change program has prepared students to become leaders, withstand adversity and make a lasting impact in their communities. Lead4Change, developed by the Foundation for Impact on Literacy and Learning, has attracted close to 2 million middle and high school students and 15,000 educators nationwide. Through the program's annual Challenge, more than $2.45 million has been donated on behalf of student teams to their communities and schools.
Terri King, a business education teacher at Odessa High School in Odessa, Wash., has worked with the program since its onset and has seen firsthand how students can take charge and enact meaningful change. "I can't even express my gratitude to the Lift a Life Novak Family Foundation for the work that they have done for students across the nation," says King, referring to the foundation behind the Lead4Change program.
Educators benefit by their participation in the program too, using the new skills they've learned to enhance their teaching and build future leaders.
"My students have accomplished more in our community than most adults," explains King. "Over time, we have seen the power of this program and how it can impact students personally and in their communities."
King and her students formed the "Frontline Flatbread Frenzy" team to support frontline workers with flatbreads during the pandemic. In previous years, they restored the town's senior center, fed firefighters during wildfire season and addressed mental health issues for children.
"My goal for my students is to always seek out service projects and become service-minded adults," says King.
Zoe Clark, a 2015 graduate of Odessa High School and former student of King's, explains how Lead4Change has impacted her career choice. Clark returned to Odessa High School as a substitute teacher while receiving her master's degree in teaching from Eastern Washington University.
"I decided to come back because I felt this was the place I needed to be," says Clark. "I've never stopped caring."
The program continues to have a profound impact on the Odessa students and community. "I will work to encourage educators to take advantage of the Lead4Change program so we can continue to change the world with our students," says King. 
As Lead4Change begins its 10th year, educators across the United States are sharing their excitement about starting these leadership lessons with their students. 
"I am excited to teach the program at our Education Imagine Academy in Wichita Public Schools!" says teacher Rob Dickson in Kansas. 
"I am happy to be a part of an exciting and growth-oriented year using Lead4Change at Ramsey Middle School in Louisville, Kentucky!" says Dr. Terra Greenwell, principal.  
"We're kicking off our Lead4Change workshops in the Silver Creek Leadership Academy 12th grade Capstone classes!" says Carrie Adams at Silver Creek High School in Longmont, Colorado.
To register and start the Lead4Change Program in your school or community, visit lead4change.org.
Leadership programs in schools can have a profound impact on both students and teachers, laying the foundation for a new generation of leaders in their communities and beyond.