Med school dean leaving to accept president position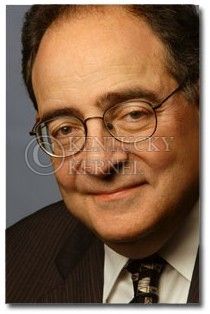 The University of Maryland is stealing one of UK's most prized possessions.
Jay Perman, dean and vice president for clinical affairs at the UK College of Medicine, was offered a position as president of the University of Maryland on Tuesday. He accepted and will take the position on July 1, 2010.
"Dr. Jay Perman has done a tremendous job as Dean and has taken the College of Medicine to new heights," said UK President Lee Todd in an e-mail.  "When you have outstanding people, sometimes they are afforded excellent opportunities elsewhere.  While we are obviously disappointed at losing Dr. Perman, we are excited for him for the leadership opportunity he has received, and we wish him all the best in that endeavor."
Perman said he was nominated for the position and was selected to interview with 16 other candidates in mid-January. One week ago, the field was narrowed to three and Perman was again interviewed by a group of University of Maryland officials including deans of the school and the board of regions.
Perman said he is excited about his new opportunity, but disappointed to be leaving UK. He said he has been nominated for similar jobs before and was not interested.
"I have the best medical dean's job in America," Perman said. "You can't beat what we have here at Kentucky … but I have roots (in Maryland). I spent the better part of 20 years in the Baltimore area."
As president of the University of Maryland, Perman hopes to help the highly-ranked individual schools come together to gain national exposure for the entire university.
"What I'm going to immediately tackle is that (the individual colleges) need to sit much less as beautiful islands and build bridges between them," Perman said.
Perman said his experience at UK will help him to do just that.
"When I was first approached about the job I have, I could not imagine what a prestigious medical school they could have in Kentucky," Perman said. "People are now asking, 'What's going on in Kentucky?' And that's very different than 'What could be in Kentucky?' "
Perman said the University of Maryland was hoping to hire a highly visible leader, and Perman believes he can fulfill the role admirably.
"These are always bittersweet moments," he said. "This has been a wonderful opportunity I've had at UK. "