How to Get More Mileage From Your Car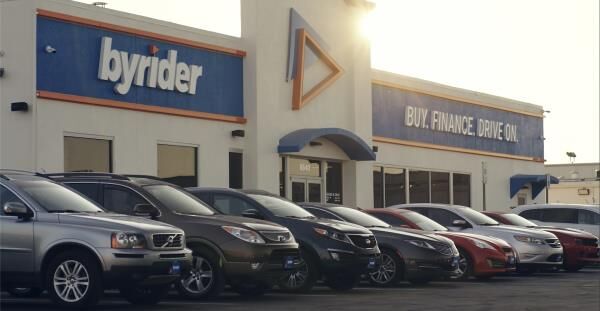 (StatePoint) With car supplies still not meeting today's demand, experts believe that prices are going to remain elevated on both new and used cars for the foreseeable future.
However, industry insiders say that you can reap more mileage from a vehicle by shopping carefully and by performing regular maintenance.
"Staying up-to-date on car maintenance is not only good for your wallet, it's safer for you, your passengers, and everyone else on the road. However, those with used cars should be particularly proactive about car care," says James "Ty" Goodin, director of service operations at Byrider, the nation's largest used car and finance network of dealerships.
According to industry projections, used cars still represent the majority of annual car sales, and market share is only expected to grow, so if you're driving a previously owned vehicle, you're in good company. You also have some support. In time for April, which is National Car Care Month, the experts at Byrider are offering the following tips to help you keep your used car on the road longer:
• Pay attention to any unusual noises, odors or other warning signs that your vehicle needs maintenance. Brush up on what each symbol means on your dashboard and never ignore a warning light. This is your car communicating an issue that needs to be addressed.
• Take good care of the body of your vehicle. Wash your car regularly, inside and out.
• Work only with trusted mechanics. Using repair services that hire Automotive Service Excellence (ASE)-certified technicians can help ensure you get quality repairs using quality parts.
• Always gas up according to the manufacturer's recommendation. Use premium if the vehicle manufacturer suggests it.
• Likewise, use the proper oil per the recommendation of the manufacturer. According to AAA, most modern vehicles call for oil changes every 5,000-7000 miles, however, actual oil change intervals vary by the age and model of your car, along with other factors, such as the road conditions of where you drive most frequently.
• Use top quality tires designed for the weather and road conditions in your region. Be sure they are inflated per the specifications listed in the owner's manual. Swap them out seasonally if needed.
• Opt for safety and reliability by purchasing a used vehicle only from a retailer that puts cars through a detailed inspection process. Streamline maintenance by seeking out dealers with an attached service department. "Ideally, the dealership can be a driver's go-to support," says Goodin.
In the case of Byrider, every car sold comes with a warranty or optional service agreement, as well as discounted parts, labor and service. To learn more or find a Buy Here Pay Here dealership near you, visit byrider.com.
Used cars typically present the best value — especially if you are proactive about extending the life of your vehicle. To do so, be sure to car shop wisely and stay on top of maintaining your vehicle.