UK commits have a busy week at McDonald's All-American Game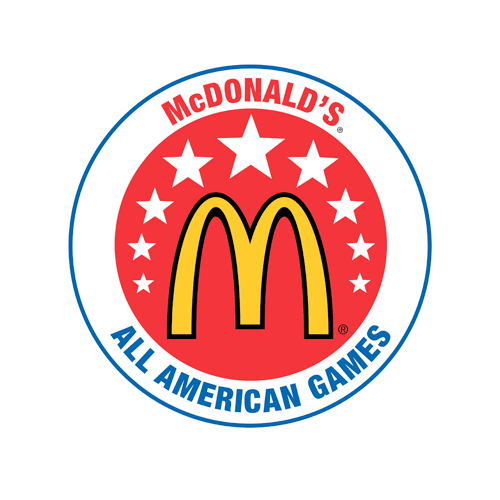 At the McDonalds All-American game in Chicago, many enjoy watching some of the best future college basketball players show off their talent, but that is not what UK men's basketball fans should be excited about, as future UK players did more this week than just play basketball.
The four UK commits selected to the game — Quade Green, PJ Washington, Jarred Vanderbilt and Nick Richards — spent a lot time trying to add even more talent to the No. 1 ranked recruiting class in the nation. Kevin Knox and Mohamed Bamba, both undecided five-star prospects who visited UK in the winter, heard recruiting pitches from the future Cats all week.
On top of general conversation, the future Cats got creative in ways to persuade Knox and Bamba to join the Cats next season.
A day before the game, the four players representing the Cats made some cookies that said BBN on them for Knox. After dropping the cookies off in front of Knox, Richards told Knox "you know what to do."
Green also begged Bamba to pick UK on national television, during an interview after winning the skills challenge. Both Knox and Bamba said good things about UK in pre-game interviews, but neither prospect have a decision date set.
At the end of the day, players don't go to Chicago to recruit undecided players, they go there to showcase their skills and excite fans before they start their college careers.
The players already committed to UK played well, but it was the players who the Cats are trying to acquire that stole the show. Bamba finished with 17 points and 5 rebounds, while Knox scored 15 more. With both of the remaining UK targets having good games, Cats fans will likely be more invested in the decision these two recruits will make soon.
Knox, Bamba, and all four of the UK commits played on the East team, but it was the West team who won the game 109-107. Green arguably had the best game out of all the UK commits, scoring 9 points, grabbing five rebounds and dishing seven assists.
Washington finished the game with seven points and five rebounds. Vanderbilt and Richards both finished with two points each.
While the future Cats did not fill up the box score, many positives came out of the event. On top of spending time persuading two of UK top remaining recruits, the four future UK players got a chance to build chemistry before they come to campus as college players. That extra time spent with each other can only help the Cats achieve their goal of winning their ninth national championship.