Homemade Happiness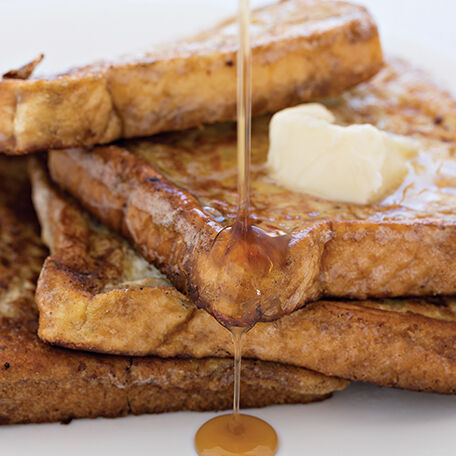 Create a better brunch at home
(Family Features) Whether it's a lazy day with the family or a weekend morning with friends, brunch is an ideal way to share tasty food and create memories with those you love. Plus, it checks all the boxes for starting your day right: it's flavorful, fun and can be fast with easy at-home recipes.
Instead of meeting at a local restaurant or packing up the kids to hit the nearest drive-thru, opt for staying in your pajamas at home with simple breakfast staples. Because not every brunch menu requires multiple courses or hours spent in the kitchen, it can be easy to put together a memorable spread.
For example, start with a quick favorite like Cinnamon-Sprinkled French Toast, which requires just a few minutes of prep and minimal time on the skillet. Pair it with sliced fruits like strawberries, blueberries, kiwis and more. To keep thirsts quenched while avoiding extra dish-washing, set out disposable cups alongside juice, milk and, of course, a pot of coffee.
With just a few options and little time in the kitchen, you can put together a restaurant-worthy spread in the comfort of your own home. Since you've made cleanup a breeze and filled everyone's bellies, you'll be able to enjoy the remainder of your day feeling accomplished and full.
For more brunch recipes, visit Culinary.net.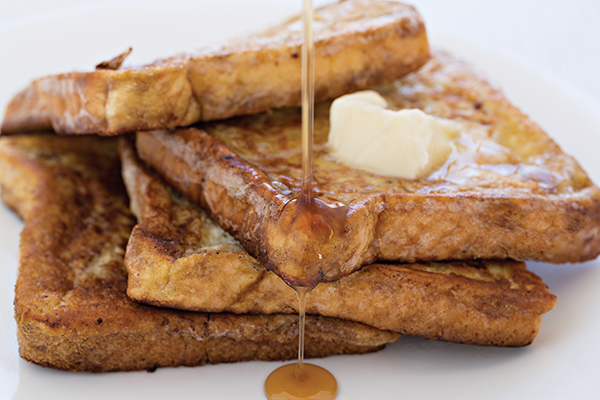 Cinnamon-Sprinkled French Toast
Recipe courtesy of the USDA
2          large eggs
2          tablespoons fat-free milk
1/2       teaspoon ground cinnamon
2          slices whole-wheat bread
1          teaspoon soft margarine
4          teaspoons light pancake syrup
In flat-bottomed bowl, crack eggs. Thoroughly whisk in milk and cinnamon. Dip bread slices, one at a time, into egg mixture, wetting both sides. Re-dip, if necessary, until all egg mixture is absorbed into bread.
 
Heat large, nonstick skillet over medium heat. Add butter. Place dipped bread slices in skillet. Cook 2 1/2-3 minutes per side, or until both sides are golden brown.
Drizzle with syrup. Serve when warm.
Nutritional information per serving: 190 calories; 8 g total fat; (3 g saturated fat); 10 g protein; 19 g carbohydrates; 2 g fiber; 215 mg cholesterol; 250 mg sodium.
Photo courtesy of Getty Images