5 Great Ways to Introduce Spanish-Language Skills During Playtime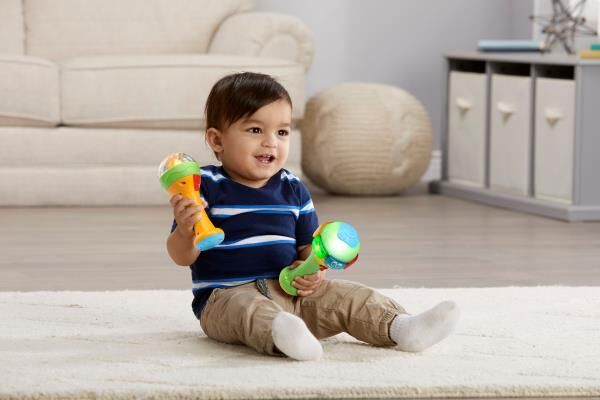 (StatePoint) There are many benefits to introducing Spanish to your child at an early age. With over 50 million Spanish speakers in the United States, this useful skill has the potential to open social, cultural and professional doors in the future.
Whether Spanish is your household's primary language or you simply want to introduce the basics to your child, consider these fun ideas for expanding your child's Spanish-language skills during playtime:
1. Interactive books: Be sure your child's bookshelf contains titles that make learning Spanish fun and interactive. For example, "100 Words About Places I Go," a bilingual learning book, allows kids to explore English and Spanish words about 12 unique places they love. Kids can go to the beach, school, the park, a farm, an amusement park and more, discovering words in two languages about things to bring and surprises to find. Ten touch-sensitive locations on each page teach words, colors and counting.
2. Puzzles: Puzzles can improve cognition, making them an ideal toy for introducing Spanish and English words. The Interactive Wooden Animal Puzzle from LeapFrog, for example, allows kids to listen to words in Spanish, then hear them repeated in English while they match six animal puzzle pieces by shape and color border. Kids will hear different responses when they place or remove each piece, learning animal names and sounds, colors, numbers and fun facts.
3. Movies: Many of the streaming services you may already subscribe to feature family-friendly, Spanish-language television programs and movies. These programs can expose kids to Spanish in a way that is both fun and entertaining.
4. Music: One of the best ways to acquire language skills is through music, so shake up learning by singing and dancing to Spanish-language songs as well as with musical toys, such as the Learn & Groove Shakin' Colors Maracas. These colorful light-up maracas introduce colors, numbers and instrument names in both Spanish and English.
5. Socialize: Schedule playdates with other families who are also working toward expanding their child's Spanish-language skills. One of the best ways to reinforce a language is through socializing.
With a few smart playtime ideas, you can expand your child's Spanish-language skills and have fun while doing it.
*****