4 New Ways Agriculture is Fighting Climate Change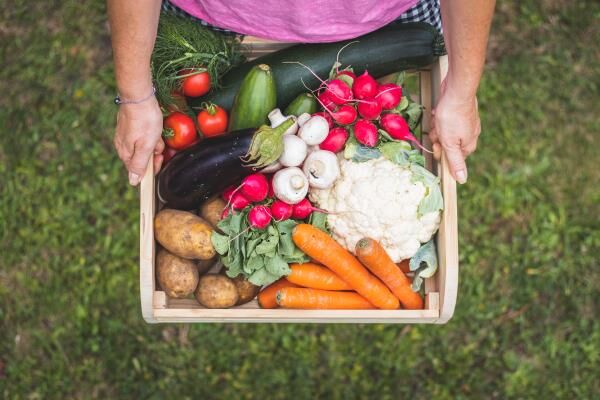 (StatePoint) Agriculture contributes about 17 percent of global greenhouse gas emissions worldwide, according to the United Nations. And while the sector is a key contributor to climate change, it is also vulnerable to its effects — with climate-related impacts such as droughts, flooding and longer fire seasons posing increasingly serious challenges to farmers and ranchers around the world.
The good news is there is a fast-growing sustainable agriculture movement, and it's continuing to accelerate as the need becomes more urgent. Here are a few examples of new technologies and practices that agricultural entrepreneurs are developing to adapt to the challenges of climate change and become part of the solution.
1. California-based TerViva is commercializing a climate-resilient legume that can withstand harsh weather conditions. Its protein- and oil-rich seeds are a sustainable alternative to palm and soy.
2. Missouri's Pluton Biosciences is developing a microbial product that can be applied at planting and harvest to scrub nearly two tons of carbon from the air per acre of farmland per year, while replenishing nutrients in the soil.
3. Indoor agriculture is an emerging solution that addresses the challenges of weather, pests, and limitations in space and water, but it also requires significant energy to supply light in place of the sun. Colorado startup SunPath addresses this problem by using fiber optic indoor lighting, delivering actual sunlight deep inside buildings. And Pennsylvania-based GrowFlux's intelligent lighting systems provides 20-30% energy savings when used for indoor horticulture.
4. Nitrous oxide is a greenhouse gas released from agriculture fields that is nearly 300 times more potent than carbon dioxide, according to the Environmental Protection Agency. Tennessee-based startup mobius is developing the next generation of biodegradable plastics made from a byproduct of the agriculture and forestry industries that can be used to deliver nitrogen for plants in a controlled manner and in place of fossil-fuel based fertilizers, improving soil quality, minimizing harmful nitrogen runoff, and significantly reducing emissions.
Experts point out that the need for such solutions is urgent, and so is the support that will allow these emerging technologies to succeed.
"Accelerating climate-technology innovation is essential if we are to avoid the worst impacts of climate change," said Trish Cozart, director of the Wells Fargo Innovation Incubator (IN2), a technology incubator that connects ag-tech startups to experts and facilities at the National Renewable Energy Laboratory and the Donald Danforth Plant Science Center. "In order for new technologies to make a true impact, they need to prove to investors that these products are truly capable of delivering what they promise. Through IN2, startups get the support they need to validate their technologies, including access to a network of on-farm sites to test products and solutions in a real-world setting."
"The finance sector is increasingly seeing sustainable investment as both a responsibility and an opportunity," said Wells Fargo's Agribusiness Division executive, Jacquie Fredericks. "The importance of the agriculture sector to our livelihood cannot be understated, and we're encouraged by this new wave of climate-smart technologies focused on securing our access to food and raw materials, while making meaningful contributions to the fight against climate change."
Photo Credit: (c) Zbynek Pospisil / iStock via Getty Images Plus