Infusing Some Nostalgic Fun Into Your Holiday Season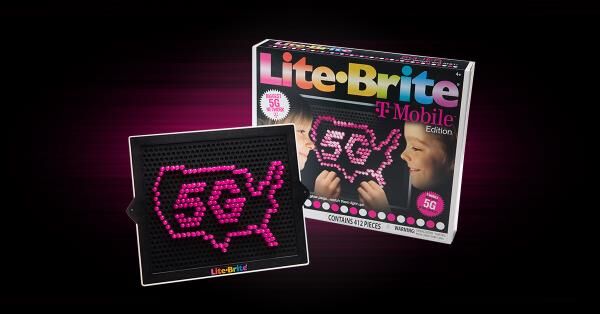 (StatePoint) First sold in 1967, Lite-Brites have been entertaining kids – and kids at heart – for over 50 years. And now, a new twist on this classic toy is making waves, just in time for the holidays.
Named one of the 100 greatest toys of all time by "Time" Magazine, today, a new Lite-Brite T-Mobile Edition is brightening the dark days of winter. In addition to all the original colored Lite-Brite pegs that generations of children have used to create rainbow-colored fish, sailboats and unicorns, this new edition introduces 184 new magenta pegs. The boxset also includes wireless-inspired templates, like a cell tower and 5G map of the United States, and enthusiasts can even download and upload design templates to get inspired, get creative and enjoy hours of fun.
"Toying with the mobile industry has always been at the heart of T-Mobile. So who better to partner with than Hasbro to come up with what I expect to be the holiday gift for 2021," says Mike Sievert, CEO of T-Mobile.
While the initial batch sold out in less than 30 hours, if you didn't get a chance to add this piece of nostalgia to your virtual cart then, there's still a chance to snag one of these iconic toys in time for holiday gifting. The teams at T-Mobile and Hasbro worked quickly to restock it, and T-Mobile has extended its offer to cover standard shipping costs through Dec. 25.
As part of T-Mobile's campaign to expand its 5G network to small towns across the country, it is also teaming up with its long-time partner, the national nonprofit Boys & Girls Clubs of America, to host toy drive donations and to bring the gift of Lite-Brite T-Mobile Edition to thousands of youth across the nation.
"We are constantly thinking of fun and creative new formats for old and new fans to connect and engage with our brands," says Casey Collins, general manager and senior vice president, Global Licensed Consumer Products at Hasbro. "More than five decades later, we're excited to keep the classic Lite-Brite alive through our collaboration with T-Mobile."
To learn more or to download and upload additional Lite-Brite templates, visit www.t-mobile.com/5GLiteBrite.
During the darkest days of the year, "lite" up your holiday season with some nostalgic fun.