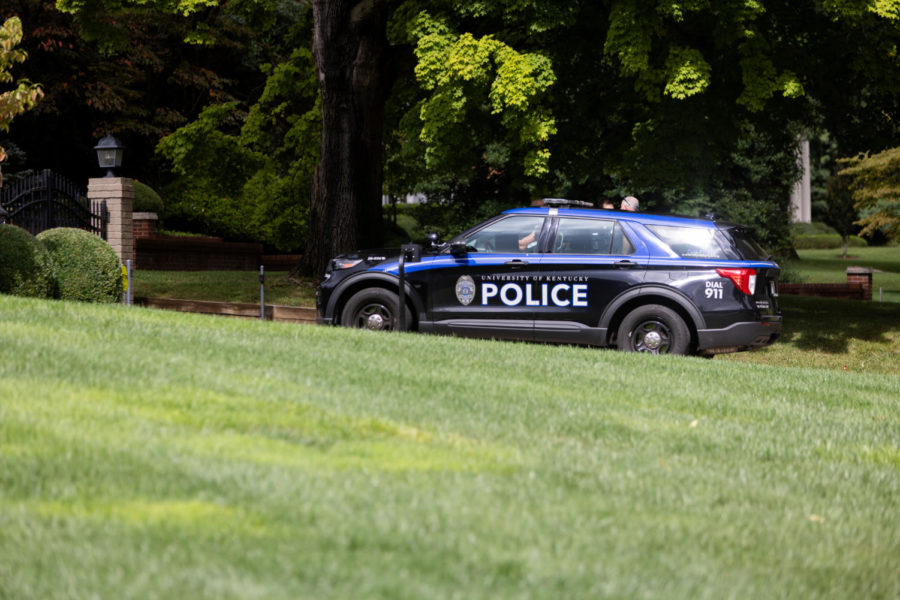 Jack Weaver
A woman was arrested outside the home of UK mens basketball head coach John Calipari on Tuesday morning and charged with criminal trespassing and theft of a credit card.
According to University of Kentucky Police Chief Joe Monroe, the woman was looking for someone who does not live at the residence, and the incident is not related to Calipari or his family.
The woman may be undergoing mental evaluations, Monroe said.
UKPD and Lexington Police Department responded to the incident around 11 a.m. Three police vehicles were parked outside the home on Richmond Road just shortly after 11:30 a.m.
This story will be updated with more information as it is made available.