Great Outdoor Winter Gear to Keep You on the Move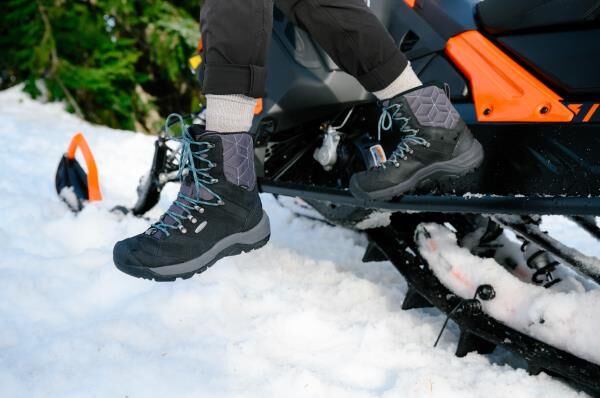 (StatePoint) "There's no such thing as bad weather, only unsuitable clothing." So wrote trail enthusiast, Alfred Wainwright in his walking guidebook of chilly, wet Northern England,
Truer words have never been spoken of cold-weather adventures. Your gear needs to not only keep you warm, safe and dry, but also provide traction for uneven surfaces, especially in the snow.  Here is a selection of the best outdoor winter gear that does just that:
Warm Footwear
With the agility of light hiking boots and  the cozy feel of a puffy coat, Keen footwear's Revel IV Polar Boots for men and women are all about warmth and traction without the bulk. Featuring KEEN.POLAR TRACTION technology to dig into frigid terrain and help you maintain exceptional grip on snow and ice, even on an incline, these boots have been rigorously tested to meet the slip-resistant standards of Toronto's KITE Research Institute's WinterLab, earning them the prestigious Snowflake Rating.
With 200 grams of insulation, three layers of heat-trapping materials underfoot, and a waterproof, breathable membrane to keep out water without making your feet overheat, your toes will also stay toasty, dry and comfortable, wherever your adventures take you. These boots are also crafted with the environment in mind, using recycled materials and environmentally preferred leathers. To learn more, visit keenfootwear.com.
Lightweight Outerwear
Outerwear that keeps you warm when temperatures plummet doesn't need to be unwieldy or limit your range of motion in your upper body. Enter The Fuego, made by Cotopaxi, a lightweight, versatile jacket featuring a water-resistant, down insulation layer. Its streamlined fit, built-in scuba hood and elastic binding throughout further seals out the cold, and its assortment of stash pockets offer space for all your essentials.
Alpine Ambidexterity
Keep your hands and fingers nimble and dexterous even in frigid outdoor temperatures with the right pair of gloves. Offering extreme warmth, Mountain Made's Waterproof Winter Gloves for men and women feature a tightening strap and cuff pull for a great fit, along with a top hand zipper pocket that can be used to store a hand warmer. Good grip in the palms and fingers, along with a rubber piece on the pointer figure that can be used to squeegee glasses or snow goggles, means you can take your pair out on all kinds of outdoor adventures.
With the right clothing and gear, you will have the warmth and agility to truly revel in the outdoors, all winter long.