What Doctors Want You to Know to Protect Yourself from Omicron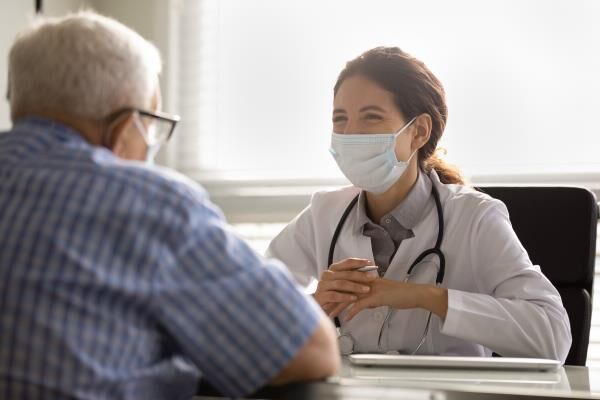 (StatePoint) Omicron is between 1.5 to 3 times more transmissible than the Delta variant of the SARS-CoV-2 virus that causes COVID-19. Additionally, people who manifest symptoms are doing so more quickly than with previous strains — sometimes just two to three days after exposure. And recent evidence shows daily Omicron deaths in the United States have exceeded those from the Delta variant. Amid these troubling facts, there is pervasive confusion about what steps individuals should be taking right now to protect themselves.
"Although we have effective tools — particularly vaccines — to limit the spread of the virus and severity of COVID-19, the latest surge of cases fueled by the Omicron variant has created new challenges and raises important questions about masks, testing and isolation guidance," says Gerald E. Harmon, M.D., president of the American Medical Association (AMA).
With easily transmissible Omicron the now dominant variant, here's what you need to know to keep yourself safe, according to the AMA:
• Get vaccinated: Although breakthrough infections have increased with Omicron, COVID-19 vaccines remain extraordinarily effective at preventing severe illness, hospitalization and death. All those who are eligible for the vaccine and booster should get them. Learn more at GetVaccineAnswers.org.
• Wear a higher-quality mask: The CDC says that while the best mask is the mask you're going to wear consistently, well-fitted respirators, such as KN95s and N95s, provide the highest level of protection. N95s are no longer in short supply, and the federal government recently announced that it is sending 400 million N95 respirators to pharmacies and community health centers across the country, where you can get them free of charge. In lieu of respirators, surgical masks and double masking also offer additional protection over a cloth mask.
• Testing is critical: Visit ama-assn.org/delivering-care for a helpful guide from the AMA on which test is right for you. You should consider getting tested if you have symptoms or if you have had a known close exposure to someone with COVID-19, and maybe before gathering indoors with people outside of your household. If you test positive, the AMA suggests testing negative before ending any isolation period. An antigen test is the best tool to determine whether someone is still infectious. And even if the repeat test is negative when ending isolation, patients are advised to wear medical grade masks for at least five days after ending isolation. You can receive four free, at-home COVID tests by signing up here: special.usps.com/testkits.
"We continue to urge those with questions about COVID-19 vaccines to talk to their physician. Vaccinating as many people as possible and taking the preventive health measures we know work are the only ways to slow the spread and move us closer to the end of this pandemic," says Dr. Harmon.
Photo Credit: (c) fizkes / iStock via Getty Images Plus