4 Ways to Feel Your Best While Watching the Big Game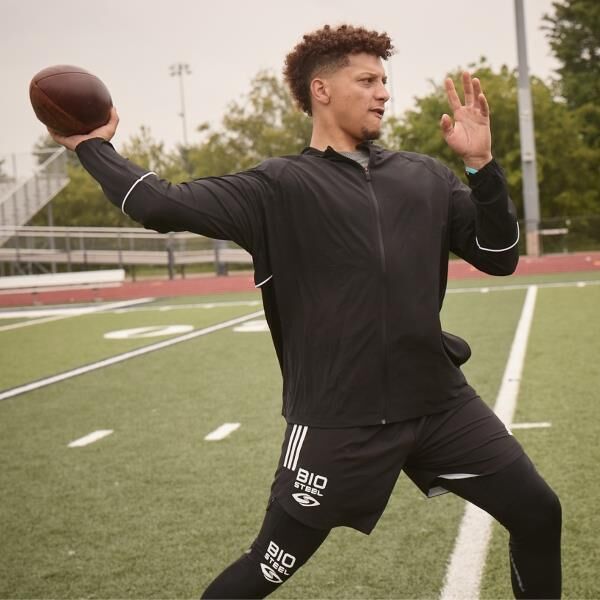 (StatePoint) While athletes are displaying feats of strength on the field, for those watching the Big Game at home, it's more typical to be partaking in cheesy dips, chips, fried foods, beer and other not-so-good-for-you indulgences. However, there's no need to fumble when it comes to your healthy habits. Check out these four tips to feel your best during and after the Big Game:
1. Plan in Advance: It can be a busy weekend leading up to the Big Game so being prepared with a game plan for the day is the way to go. Start by making a grocery list ahead of Sunday so you can go to the store and purchase only the things you need — this will help ensure you're sticking to your plan and budget.
2. Get Moving: The game lasts hours, but that doesn't mean you need to park yourself on the couch the entire time. Aid digestion and avoid stiffness by using commercial breaks, half time, and pre- and post-game commentary to stand up, stretch, hydrate and move around.
3. Stay Hydrated: Don't just stock your bar with the usual brews and sugary party cocktails. Take a cue from the pros and be sure to also include clean, healthy, hydration drinks.
For some of the world's top athletes and teams, including former MVP quarterback Patrick Mahomes, their sports drink of choice is BioSteel. This is for good reason. BioSteel's lineup of sports drinks are all made with zero sugar, essential electrolytes and without harmful colors and preservatives. And it's not just the pros who can reap these benefits. Made for everyone from elite athletes to health-conscious consumers, BioSteel is a clean and healthy way to maintain hydration levels throughout the day.
Another bonus? BioSteel sports drinks come in an eco-friendly Tetra Pak that uses a plant-based cap. Plus, the brand has a range of great tasting flavors to help satisfy everyone's hydration needs during the Big Game, including Rainbow Twist, Blue Raspberry, Mixed Berry, Peach Mango, White Freeze, and the new limited-edition Cherry Lime. To learn more, visit biosteel.com.
4. Make Smart Swaps: A good coach knows when it's time to make substitutions on the field. Likewise, you can learn where and when to make healthy substitutions in your Big Game spread while still enjoying all your favorite snacks and treats.
Making a pot of chili? Switch to lean ground turkey or go vegetarian. Top your bowl with fresh chopped scallions, lime wedges and fresh radishes, which can add crunch without the fat or sodium of tortilla chips. Opt for grilled chicken kabobs over deep fried wings and create your dipping sauce using Greek yogurt. Packed with calcium, protein and probiotics, yogurt not only provides a creamy, delicious alternative to sour cream, it's also good for you.
While notorious for being a day to gather and overindulge, you can make a few smart spectating tweaks to ensure you bring your A game to the Big Game.