Analyst questions story about Wall's eligibility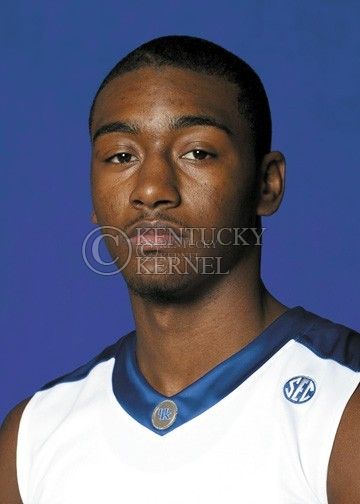 On Thursday night, Big Blue Nation found themselves holding their breath over the potential ineligibility of freshman point guard John Wall.
But for Jerry Meyer, a national college basketball recruiting analyst for Rivals.com, Wall's eligibility isn't much of a story at all.
Southeastern Conference commissioner Mike Slive told ESPN.com on Thursday at SEC basketball media day that there are eligibility issues concerning Wall. The issues stem from Wall's AAU coach Brian Clifton being a former certified agent with FIBA, basketball's international governing body, for a year.
Meyer said without a doubt the combination of a juggernaut college basketball program like UK and UK head coach John Calipari made the story gain traction quickly.
"Everyone knew (Brian Clifton) was an agent," Meyer said. "I don't know what the story is other than that the SEC commissioner spoke on it."
Wall's AAU team, D-One Sports, had other high-profile recruits on the team like Duke freshman Ryan Kelly, Rivals.com's No. 20 overall prospect, and the country's eighth best power forward. Kelly, though he also played under Clifton, hasn't received the same attention.
"That's why I don't think it's a story," Meyer said. "UK is doing their due diligence. Unless something happened beyond the obvious fact that they played for Clifton, it's not a story. Are they going to rule everyone who played for D-One Sports ineligible? Everyone knew he was an agent. It's just odd to me."
According to the ESPN.com story, UK had been investigating Wall's eligibility for months to determine benefits Wall may or may not have received from Clifton.
UK athletics spokesman DeWayne Peevy said in a statement released by UK athletics on Thursday all UK student-athletes are considered eligible unless it is noted otherwise.
"The University of Kentucky will not comment on the academic or eligibility status of any UK student-athlete," Peevy said. "We will continue to respect the privacy of all our student-athletes in regards to personal information."
Because Clifton was an agent, any benefits Wall accepted from Clifton equated to being accepted from an agent and would have to be repaid before he could become eligible. NCAA rules also state that student-athletes can also be held out of 10 percent of a team's games as part of the punishment.
UK has had troubles with the NCAA before, being placed on probation for paying potential recruits under former head coach Eddie Sutton. The Cats were banned from postseason play for two years.
When Wall was playing for Clifton, Calipari was still coaching at Memphis and former UK head coach Billy Gillispie was still leading the Cats. Still, with Calipari as the Cats head coach a greater amount of scrutiny is placed on UK.
"UK and Cal are a lightning rod (for the NCAA)," Meyer said.