Update to FAFSA provides easier options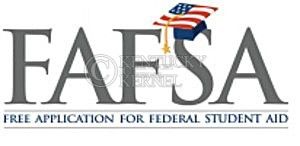 Filing for financial aid through the Free Application for Federal Student Aid Form just got simpler.
As of last week students now have the online option of allowing FAFSA officials to retrieve IRS information instead of asking families to provide income and other information that may be unclear when a student submits the form.
David Prater, associate director of the Financial Aid Office at UK, said getting information directly from the IRS could provide more accuracy.
Prater has worked in financial aid at UK for about 40 years and said when families supply their information, it is not always completely accurate because they may not have filled out their taxes yet.
Because the FAFSA is filed in March, the tax information may be different come April. Prater said this is a timing issue with no perfect resolution.
Julie Stewart, a first-year special education doctorate student has filled out the form in both the paper and online versions. Stewart said online updates allowed her information to be saved and made the process simpler and quicker for her.
"All I had to change was my address and put in the stuff for my last tax return," Stewart said. "That makes it really simple."
Stewart said the ability to skip certain sections not applying to her, such as family and banking account information, was convenient too.
Because she has had the same PIN number for about 10 years, Stewart said the last time she filled out the form took her about five minutes.
"If somebody's renewing it, it's really simple," she said.
Prater estimated that about 60 to 70 percent of UK students have filled out the form and said the state hosts workshops to help parents learn how to fill it out.
Prater said the FAFSA form intimidates some parents because it looks like a tax form.
"(We) don't have a lot of students complain about the form because they are computer savvy … but parents have more trouble," he said.
Prater said the past year has brought minimal changes to the form, but in the upcoming year Congress is proposing to eliminate many questions from the form and find other ways to simplify it.
"But in the past, every time Congress has tried to simplify it, they make it more difficult it seems," he said.
Staff writer Katie Saltz contributed to this story.