Lecture to note future impact of Iraq War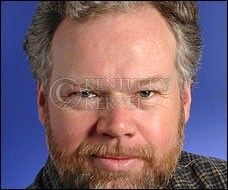 An author visiting UK will encourage students to search beyond the bullets and bombs of the present to examine how a war can influence the future.
Foreign news correspondent Tom Ricks will visit campus on Monday to discuss his views on the war in Iraq.
Ricks has written four books, and his newest book, "The Gamble: General Petraeus and the American Military Adventure in Iraq," focuses on the American presence in the Middle East. Ricks said he will be speaking to students about how the war will affect the world in years to come.
Ricks is the contributing editor to Foreign Policy magazine. He is also a U.S. military writer for The Washington Post, a former military writer for The Wall Street Journal and a part of two Pulitzer Prize-winning teams, according to The Washington Post's Web site.
In an e-mail to the Kernel, Ricks said he wants students to consider how Iraq will affect their futures.
"The U.S. invasion of Iraq was the biggest mistake in the history of American foreign policy," Ricks said.
He also said he doesn't think America can "just walk out."
"I aim to get them to think about the future of Iraq," Ricks said. "And about how they are likely to be dealing for decades with the consequences of the American invasion of that country."
Robert Farley, an assistant professor in the Patterson School of Diplomacy and International Commerce, said he was excited to bring a journalist of Ricks' caliber to speak at UK and that students could learn from Ricks' knowledge of the Iraq war.
"(Ricks) knows as much as anyone about what's going on in Iraq," Farley said. "(He) continued to follow Iraq, even after it's fallen out of the headlines."
Farley said event planning began about five months ago, and he was delighted Ricks chose UK as a place to stop during his lecture series.
Carey Cavanaugh, director of the Patterson School, helped organize the event.
Cavanaugh said Ricks is not a politician or a military man, so his analysis of the war in Iraq is objective. She said Ricks' lecture would be relevant to students.
"For half of (students') lives, the U.S. has been involved in two wars," Cavanaugh said. " …   Those wars aren't over yet."
Ricks said other stops on his tour include Harvard University, Johns Hopkins University, George Washington University and The Naval Postgraduate School.
As for future work, Ricks said he is "hanging up (his) war correspondent's hat" and plans to write a book about the history of American generalship.
Ricks' lecture will be at 7:30 p.m. on Monday at the W. T. Young Library Auditorium. The event is free and open to the public.