New student housing regulation could pass April 15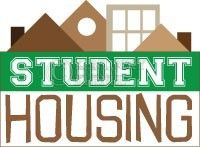 The word family may soon have a new, clearer definition as soon as April 15 if the Lexington-Fayette Urban County Council passes an amendment to regulations concerning residential buildings around UK.
Craig Hardin, owner of Hardin Properties and a volunteer appointed to the Student Housing Task Force, sent an e-mail to the Kernel that included handouts from a Jan. 22 council work group session. The documents contained modifications to the definition of family, boarding and lodging houses and a timeline for passing them.
According to the documents, which apply to the R-1 or R-2 zones, the new regulations define a family as "any number of persons related by blood, marriage, adoption, guardianship or other duly authorized custodial relationship; (or) four or fewer unrelated persons; (or) two unrelated persons and any children related to each of them or under their care through a duly authorized custodial relationship; (or) not more than four persons who are residents of a home-like residence as defined in KRS 216B.450 (or who are) handicapped as defined in the Fair Housing Act; (or) a functional family as defined and regulated herein."
The amendments add a definition for a functional family as "a group of five or more persons not otherwise meeting the definition of family who desire to live as a single housekeeping unit and who have received a conditional-use permit from the Board of Adjustment. Functional family does not include: residents of a boarding or lodging house; (or) fraternity, sorority or dormitory … (or) any group of individuals whose association is seasonal in nature."
The documents list restrictions on the issuance of permits for a functional family including: "Members of the family are not legally dependent on others not part of the functional family," "Members share a household budget," and "Members prepare food and eat together regularly."
Those wanting to live in houses who do not meet these specifications will need to find a residence classified as a boarding or lodging house, which is defined by the amendments as a residential building for adults living together not as a family. According to the documents, boarding houses house five or more individuals.
Third district councilwoman Diane Lawless, head of the Moratorium Work Group that drafted the changes, said the amendments are about population density, the misuse of zoning laws and community safety.
"It's not about students at all," Lawless said. "It's a problem all over the city with different populations … If me and 17 of my friends were living (in one house), there would be the same issue."
Lawless said a law against lodging and boarding houses in R-1 and R-2 zones is already in place, but the council hopes to clarify the definitions to protect students and other community members.
"A lot of landlords are trying to make as much money as possible and let the property go to hell in a hand basket, and they're dangerous," Lawless said.
Others in the community are worried about how the proposals would affect students, and how the council has handled the meetings where the documents were drafted.
"This is not transparent government," Hardin said. "It never ceases to amaze me how far they will go to forward these agendas … It really excludes the students."
Hardin said he was not made aware of any of the work-group meetings and was lucky to learn of the proposed amendments. He said he felt the amendments represented a minority of leaders trying to impose its will on a majority, and the leaders have not given students who would be affected due notice or avenues of communication.
Lawless, however, said it is not uncommon for council members to draft proposals and conduct research in small groups or individually. She said if the amendments are passed, the changes would have to pass the Planning Committee, the whole council, the Planning Commission and then the entire council a second time. Each meeting will be open to the public and posted on the council Web site in advance, she said.
Lawless said she expected the amendments to be discussed at the next Planning Committee meeting on Feb. 16. She said the council wants to pass the amendments before the moratorium, which is against construction projects that add more than 25 percent of existing floor space to a house in the third district, expires on April 15.
Student Government President Ryan Smith received the documents, and said they came as a surprise.
"We're the sole group being effected by this policy change, and we're the group that is being reached out to the least," Smith said. "I have not received one call or e-mail from Lawless (about these changes)."
Smith said his office has made consistent efforts to work with the Student Housing Task Force to resolve zoning and density issues, which is why the document was frustrating to him.
Lawless said she is disappointed the discussion has been characterized as a debate between the Lexington government and students, and said her office is concerned about the quality of life and safety of off-campus students.
"I've never heard someone from the third district say, 'I don't want students in my area,' " Lawless said. "But it is more likely that a house with 18 students in it will become a party house. It just makes sense."