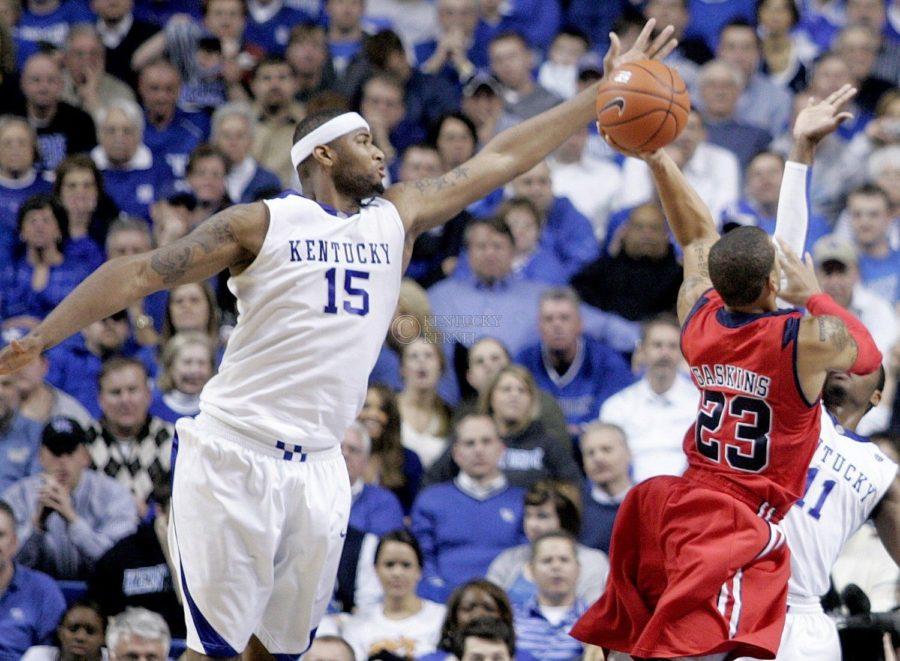 John Wall is still at the top of the pecking order.
Despite growing sentiment that freshman forward DeMarcus Cousins is moving his way up NBA Draft boards, DraftExpress President Jonathan Givony said he doesn't believe there's any chance Cousins will overcome Wall for the top spot.
"There are a lot of bad teams in the NBA and there are reasons why they're drafting there," Givony said. "But I would be shocked if he was number one."
DraftExpress is a professional scouting service written and designed by a group of dedicated basketball analysts with a passion for the game, according to its Web site. Givony, who is also the director of scouting at DraftExpress, said he's not sure if being the top pick of the draft would be a good thing for Cousins.
"I think from his perspective it's unfair, it's putting too much pressure on him and he's not mature enough for that," Givony said. "For his sake it's better to go a little later on in the draft where he's not front and center."
Cousins began getting attention as a potential No.1 pick largely due to his play in the last five games. Cousins has registered double-doubles in each of those games, and despite playing only 21.4 minutes per game, averages nearly a double-double for the season at 16.3 points and 9.8 rebounds per game. His 13 double-doubles on the season are the most by a UK freshman in the history of the program.
"He's really aggressive," Givony said. "His per minute numbers are the best we've ever seen since we've been doing this."
Draftexpress projects Cousins as the No. 8 pick, but team needs have not yet been taken into account. Wall is projected to go first and junior forward Patrick Patterson ninth. Givony said he didn't believe Cousins could overcome Wall for the No. 1 pick, but where Cousins eventually will land is still very much up in the air because of the number of variables yet to be played out.
"There's a lot of variables that go into this, who's going to be in the draft and who is actually drafting there," Givony said. "… If the draft was today and Evan Turner (of Ohio State) was there I don't see how you can draft him over Turner."
While Patterson returned to the Cats in part to improve on his face-to-the-basket game under Calipari's tutelage, Givony said Cousins' place in the NBA is under the basket in the paint. The best thing that has happened to Cousins, Givony said, is being convinced his biggest strength is with his back to the basket. Givony said while Cousins likes to refer to himself as a power forward at times, some of his worst moments are when he does take the shots from the perimeter.
"It's so rare to have a guy with that body at 6-foot-11 and his touch," Givony said. "He's much, much better at playing as the five. Calipari is getting through to this guy in an incredible way and has an amazing carrot saying this is how you get to the NBA."
Ultimately, while Givony was very high on Cousins' skill set, his talent and his size, Givony said Cousins' body language on the court was one of the reasons it would be difficult to take Cousins at the top.
"You can't put him in front of the owner and fans and say this is the guy who is the face of the franchise," Givony said.