Third VP candidate 'considers students first'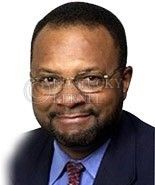 By Taylor Moak
One candidate will travel more than 2,100 miles for the opportunity to prove to students he could serve as the vice president of student affairs.
Cornel Morton, the current vice president of student affairs at California Polytechnic State University, will be on campus Thursday as the third candidate for UK's vacant vice president of student affairs position.
Denise Campbell, an associate vice presidents of student affairs at Cal Poly, said Morton is a leader in the university in always considering students' needs and wants.
"(Morton) is the first to say, 'What do students think?' " Campbell said. "(He) is ever mindful that students are important partners in decision making.
In the several years she has worked with Morton, Campbell said she is most struck by Morton's kindness and his genuine concern for other people.
Morton launched student initiatives that brought students into better collaboration with the administration, Campbell said.
Jean DeCosta, Cal Poly's dean of students, said Morton is receptive to what students want,  individually and collectively. DeCosta said Morton is committed to ensuring that Cal Poly's students have a well-rounded education.
Cal Poly is a public university in San Luis Obispo, Calif., and has about 19,000 students, including a large Spanish-speaking population.
Campbell said Morton started a professional development program to teach staff Spanish so they can better serve Cal Poly's students and their families.
Morton also worked to create a first-year experience program for freshmen to maximize their capacity to excel, Campbell said.
DeCosta said Morton oversees Cal Poly's student government program, Associated Students Inc. Morton works with ASI so students can have a "shared governance of the campus."
In an e-mail, ASI President Kelly Griggs said Morton "allows the students to feel and understand that they truly have a voice when it comes to matters of the university."
Emilie Egger, editor in chief of Cal Poly's newspaper, The Mustang Daily, said the newspaper staff has consulted the division of student affairs many times for stories. Egger said the office portrays a tone of authority and is a source The Mustang Daily seeks often.
Before coming to Cal Poly in 2002, Morton worked at Tennessee State University, University of Maryland, University of Toledo, Virginia Tech and State University, Central Michigan University and Kent State University, according to his resume.
On Morton's possibility of coming to UK, Campbell said she feels "(Morton) would be good for any place that cares about students."