Ticket sales low for benefit concert: volunteers use creative promotions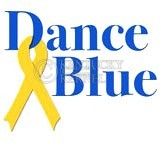 Students wanting to rock out for a good cause still have ample opportunity to do so Thursday night, all the while helping to save a child's life.
A large number of tickets remain available for the Eric Hutchinson concert, a benefit co-sponsored by the Student Activities Board and UK DanceBlue.
Hutchinson, an American singer and songwriter, is best known for his song "Rock & Roll," the lead single from his debut album, "Sounds Like This."
He is the highest-rated new artist on Media Base's Triple A Year End chart, according to his Web site.
All proceeds from the concert will go toward DanceBlue to help children at the UK Pediatric Oncology Clinic living with cancer. As of Thursday, at least 300 tickets were sold, leaving at least 1,000 available.
Stephanie Fisher, manager of the Student Center ticket office, said plenty of tickets remain and there is no fear of selling out before the show.
Fisher said the ticket office will maintain usual business hours on Thursday and re-open at 6:30 p.m. to sell tickets until the concert starts.
Justin Linne, DanceBlue programming chairman and a Kernel designer, said students should attend because the concert is a double package.
"While you are watching the show and having a good time, you have made a difference in a child's life," Linne said.
DanceBlue Chairwoman Kelsey Webster said February is typically a hard month to sell concert tickets and SAB usually waits until spring to plan a concert, but selling out the concert is not Webster's main concern.
"Our main initiative is raising money for the kids of the oncology clinic," Webster said. "Any amount we gain from the show is well worth it, because it is for such a great cause."
Linne said because of a student survey, which said about 2,000 students would like to see Hutchinson in concert, he expects ticket sales to pick up this week.
To promote the event, DanceBlue is setting up on campus this week to give away concert tickets.
Students following DanceBlue on  Twitter and Facebook will see daily updates with the posted locations. The first student to arrive at the posted location of the day will receive two free concert tickets.
Monday began DanceBlue Spring Blitz Week. Students will have the opportunity to listen to Hutchinson's music on iPods at DanceBlue tables set up on campus.
Kara Sutton, campus marketing chairwoman for DanceBlue, said DanceBlue members will be giving away prizes, including basketball tickets and an iPod, at the concert.