Recognitions, awards highlight board meeting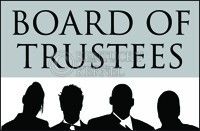 By Taylor Moak and Katie Saltz
The first item on the agenda brought the UK Board of Trustees members to their feet at Tuesdays meeting.
UK cheerleaders made a guest appearance as part of a resolution to recognize the team for their unprecedented 18 national titles.
"The UK cheerleaders are recognized as some of the finest, intelligent athletes in the university's program," board member Ann Haney said.
In the presidential report, UK President Lee Todd reported that UK was granted $11.8 million to build a stand-alone energy building.
UK applied for the stimulus money and received the fifth largest amount, Todd said. He said the strength of UK's proposal was a factor in UK receiving the grant money.
"(The) Kentucky proposal is No. 1 in the whole group," Todd said.
Todd also asked the board to approve five UK professors as University Research Professors for 2010-11. Each professor receives $40,000 for research support.
The professors confirmed were Kimberly Anderson, department of chemical and materials engineering; Sumit Das, department of physics and astronomy; Pradyumna (Paul) Karun, department of geography; S. Randal Voss, department of biology; and Sidney Whiteheart, department of molecular and cellular biology.
Michael Speaks, dean of UK's College of Design, gave a presentation to report on his college's work. Speaks showed around 100 slides with student projects and ideas for future work, including fly ash, the solar decathalon team and plans to revamp Louisville's waterfront.
Todd praised Speaks for his work, which he said would benefit the Commonwealth.
"I can't tell you how impressive it is to have someone to come into that position who is not a Kentuckian to adopt some of the projects which I think will utilize Kentucky assets," Todd said.
Student Affairs
Traveling the world was the focus of the Board of Trustees Student Affairs Committee Tuesday morning.
Susan Carvalho, the associate provost for international programs, presented the goals her office has set for increasing the numbers of UK students studying abroad. Carvalho discussed the four F's that are the typical barriers for students wishing to travel: family, friends, finances and fear.
"UK needs to be a global institution if it is going to serve the students and serve the state," she said.
Since 2002-03, the number of UK students studying abroad increased from 369 to 590 in 2008-09. The goal is to have an additional 400 students studying in other countries annually by 2014.
The possibility of creating an international campus was discussed, but Carvalho said the office is just now looking into that option. Peking University in Beijing, China has offered space if UK wants to set up courses. Carvalho said the program would be mostly Peking professors teaching UK syllabi and the classes would be worth UK credit.
"It is very attractive for Chinese students, it would be a gold mine of students coming to UK," she said.
Carvalho said her office is very cautiously exploring this option and is planning a trip to meet with faculty in Beijing.
Student Government President Ryan Smith also spoke at the meeting, giving an update on current issues. The housing issue with the city is a priority of SG, he said, and he has been working on a compromise with Mayor Jim Newberry.
"We want to accommodate current students and not penalize them for following the laws," Smith said. "It's been a lack of enforcement on the city's part."
Another issue up for discussion is the process of the ticket lottery for students. Smith said problems have occurred with the huge increase of students attending the lotteries.
"We heard an outcry from students," Smith said. "We want to come up with a more equitable way to distribute tickets."
Smith said he is planning a meeting to discuss the way other Southeastern Conference schools distribute student tickets.