Basketball across Kentucky shines Saturday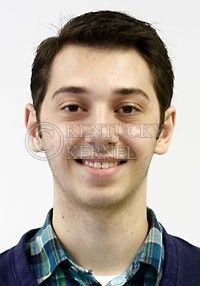 NEW ORLEANS — All in about a ten-hour span Saturday, a bunch of Kentucky kids across a handful of venues proved the state of the Commonwealth's pastime may be better than ever.
Both UK men's and women's teams won NCAA Tournament games, a mountain team (Shelby Valley) won the Kentucky state high school boys' championship for the first time in 14 years, and Butler's Shelvin Mack, a Lexington native, scored 11 points to help send the Bulldogs to the Sweet 16 (ironically over Murray State, a Kentucky team).
In the Big Easy, things couldn't have been easier in the Cats' win over Wake Forest. Darius Miller, of Maysville, led the Cats' 90-60 blowout with a career-high 20 points on 7-of-9 shooting (he missed his first and last shots, bookending seven makes in a row). He also made all five of his free throws, despite the team shooting much better from the field (60.3 percent) than from the foul line (41.2 percent).
Miller, for each of his two seasons at UK, has earned a harrowing reputation of being inconsistent. When he's aggressive, his moves with the ball are as crisp and as difficult to guard as any of his teammates, John Wall included. One of his favorite moves, a teardrop floater in the lane, is every bit as effective as it is when Steve Nash uses it in the NBA.
But as often as he shows up to play, he doesn't. Miller has played in all 36 of UK's games this year and gone scoreless in seven.
Saturday, though, must have triggered something. Maybe he thought he was playing in the high school Sweet 16 back home (his alma mater, Mason County, lost Saturday afternoon in the semifinal to Shelby Valley).
"Maybe that is it, I don't know," Miller said, laughing. "I just tried to be aggressive. Coach has been telling us to envision being the best we can be, so that's what I tried to do."
Because of the nature of the Cats' blowout, the other two Kentucky natives on the roster — Madisonville's Jon Hood and Newport's Mark Krebs — logged minutes and even scored Saturday. Hood, a freshman, played two minutes, scoring two points and grabbing three rebounds.
Krebs, a senior who earned the team's final scholarship after walking on last season, hit a 3-pointer with 19 seconds left to cement UK's 30-point win.
During the blowout win, bored fans in a section near press row were chanting for, among other things, a Krebs appearance. After the game, Krebs acknowledged hearing the fans.
"They usually cheer my name, which is awesome," Krebs said. "Kind of embarrassing at first, because we usually have more time before I go in. It was fun."
It was pointed out to him that while the fans were chanting his name, they were also chanting for Ashley Judd, seated three rows behind the UK bench. "I'll be in that company," he said.
Hours earlier, UK's women's team won its first-round NCAA Tournament game in Louisville. The No. 4-seeded Cats beat Liberty, 83-77. Coach Matthew Mitchell's leading scorer: Louisville native A'dia Mathies. The damage: 32, a career-high.
"Being back at home, being a freshman, and playing in her first NCAA Tournament game; you could find all sorts of things that could've thrown her off, but they didn't," Mitchell said, according to a release. "I've said this a bunch of times, but I'm glad she's wearing a Kentucky uniform."
One not wearing a Kentucky uniform, Mack, pushed his team to a Sweet 16 berth thousands of miles away from home in San Jose, Calif. And soon-to-not be wearing the blue and white, Shelby Valley's Elisha Justice scored 17 points and led his own version of the Wildcats to a state title. Next season, Justice will walk on at Louisville.
Between four different venues — only two within the Commonwealth's borders — and three different time zones, Kentucky made a near perfect name for itself Saturday.
"It's a great day for Kentucky everywhere," Krebs said.
When Keeneland opens in a few weeks, it'll be hard for anyone to hit a superfecta sweeter than that.