Maker's Mark reveals fifth UK Athletics bottle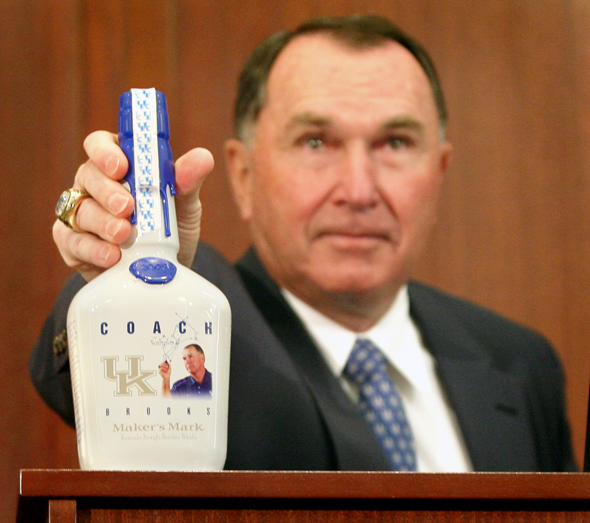 Students will soon be able to purchase another Maker's Mark bottle with a familiar UK Athletics figure on the label.
UK officials, Keeneland officials and a Maker's Mark representative will unveil the fifth bottle to honor the athletics department, and it is the second one in a three-year series that will raise money for UK Symphony Orchestra's art education outreach, according to a news release.
The overall goal is to raise $1.2 million for the program, according to the release.
UK spokeswoman Kathy Johnson said officials have been working on the new bottle for several months, and they will release the third bottle next year, which is when the money will be given to the education outreach program.
The ceremony will take place Monday at noon in the Singletary Center for the Arts. It is free and open to the public.