Housing session moved: Council to meet over Spring Break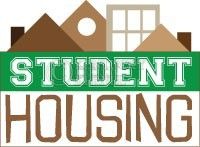 Those wanting to address the student housing issue will have to wait to speak their minds.
City council members voted at Tuesday's work session not to place the proposal on the agenda for Thursday's full council meeting, said Ben Duncan, UK Student Government chief of staff.
The proposal, which seeks to change the definition of "family" and limit the number of students living in homes off campus, will be brought up at next Tuesday's work session meeting, where council members will vote again on whether to place it on the docket for the following full council meeting.
SG President Ryan Smith said the discussion was pushed back because the wording in the proposal had previously been edited and changed, and the council members wanted to make sure that the information and language used was correct.
"It's just a step in the process," Smith said.
The work session on Tuesday falls during UK's Spring Break, a time when many students are out of town.
Duncan said he did not feel this was an attempt by the council to conceal information from the students.
"We commend the council for making sure that they have all of  the correct information needed to make a decision," Duncan said.
3rd District Councilwoman Diane Lawless said a full council meeting will not happen until the students are back from Spring Break. Lawless said the committee has heard student testimonies and knows how they feel.
The amendment still has a long process to go though, and there will be many more opportunities to speak at public comment sections, Lawless said.