UK student breaks the mold of the gaming world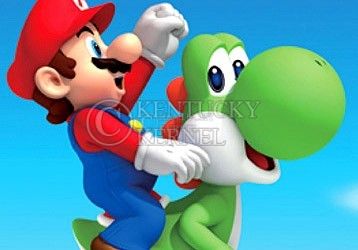 By Martha Groppo
Mayling Yap is a senior English major who likes Patsy Cline and Desperate Housewives — and she's one of the top-ranked video gamers in the state.
Yap holds position No. 7 on the elite "power ranking" list of the 10 best Super Smash Bros. gamers in the Indiana/Kentucky area.
Yap is the lone girl on the power ranking list, and one of the few female participants in a pastime traditionally dominated by Y chromosomes.
Yap's game of choice is Super Smash Bros. Brawl, a game for Wii that can be played at regional tournaments. Only about four of every 100 gamers she encounters at the tournaments are female. She said the dearth of girls can be traced to "probably just the stigma that goes with video games."
In Yap's experience, boys often judge femal gamers. She said it is intimidating and often pushes girls away from the culture.
"Unless you are assertive, it's hard," Yap said.
For Yap, the opportunity to break into the male gaming world started at home.
Yap said her interest in video games probably originated with the time spent playing video games with her two brothers as a child. She said her experience playing with her brothers and male friends opened the door for her. Her current standing in the Smash Bros. community is her own doing, however. Yap is president of the VG Cats club at UK, a club she started last fall for fellow Super Smash Bros. players.
"We needed a room to practice in and now we can reserve rooms," Yap said.
Starting the VG Cats gave Yap more clout in the gaming world.
"I am the president, so they can't exactly say, 'No, you can't play,' " Yap said.
Now Yap is an integral part of the Smash Bros. gaming community and a tournament organizer. At the last tournament, she finished 17th out of 52, though she said she could have done better. Part of the reason Yap likes playing Super Smash Bros. is because of its social elements.
"The thing with this particular game is it makes you mingle," Yap said.
As good as Yap is at Super Smash Bros., it's not her best game.
"Technically I'm better at Tetris," Yap said.
She said she plays other genres of games, like the occasional role-playing game. Recently, Yap tackled a new game played by her boyfriend.
"I learned how to play Street Fighter, mainly just to beat him," Yap said witha  grin. "I learned it in a week and managed to beat him.
Super Smash Bros. remains Yap's favorite game, however. She likes the community that has grown out of the Smash Bros. Tournaments, and doesn't mind being one of the only girls.
"It doesn't really bother me. I relate to boys better," she said.
She hopes that new members — male or female — join the VG Cats club. She said the current members are eager to help anyone new even if they are only minimally interested. She said Smashfests, days when Super Smash Bros. players get together to practice, help everyone get better.
The VG Cats club meets mainly on Saturdays at noon in room 111 of the Student Center. Yap admits that the gamers often play until 8 p.m., though Saturday is usually the only time she plays all week.
Eight hours of playing Super Smash Bros. goes by quickly for Yap, who has become such a part of the gaming social scene despite being a girl.
"It's not so much the game I like anymore — it's the community."