Good for the sole: TOMS founder set to visit UK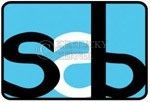 UK students are familiar with the buy-one, get-one concept, but later this month Blake Mycoskie will be visiting campus to explain the benefits of buy-one, give-one.
Mycoskie, the founder and chief shoe giver of TOMS Shoes, is coming to UK to spread the One for One mission, a business model in which the company gives a pair of shoes to an individual in need for every pair purchased.
After a trip to Argentina in 2006, Mycoskie found that many children there were without proper footwear, making them vulnerable to injuries and disease, as well as preventing them from attending school, as shoes are often a uniform requirement. From there, Mycoskie founded TOMS and launched One for One initiative. To date, more than 400,000 pairs of shoes have been given away.
Mycoskie has been recognized as a successful entrepreneur and humanitarian, having won numerous awards for his work. TOMS is also striving to donate 100,000 pairs of shoes to people in Haiti through the Clinton Global Initiative.
Jill Baranowski, director of the Student Activities Board Engaging Issues Committee, said she met Mycoskie at a convention and he was enthusiastic about spreading his goals to campuses. Baranowski said she is excited to bring someone like Mycoskie to UK to spread an unheard of business tactic that proves anyone can make a difference, from the founder of a shoe company to your average non-profit.
"It's a good way to incorporate advice on owning your own business … " Baranowski said. "But also how it's possible to have your own business and give back to the community, because that's what's more important."
Emilee Dover, president of the TOMS Campus Club, thinks the event will be popular and worthwhile.
"I was very surprised and extremely excited to hear that (Mycoskie) was coming," Dover said. "UK is a university that's … starting to care more about things not just in the local community, but the world itself.
"It's really cool how different it is to have a business that isn't just interested in its yearly salary," she said. "But more about investing themselves in something a little bit better. It's always good to be reminded of what's really important."
Mycoskie's lecture will be held March 30 in the Student Center Grand Ballroom at 8 p.m., followed by a reception at 9 p.m. in the Rasdall Gallery. The event is free and open to the public. Tickets will be available in the Student Center Ticket Office beginning Monday up until the lecture. Visit www.uksab.org for more information.
Staff writer Sarah Pickerel contributed to this story.