New off-campus office aims to help housing problem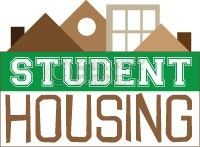 As the housing debate continues, UK administrators are hoping to add an ally in the student corner.
Tony Blanton, the Student Services Director in the Student Affairs Office, has been named the director of a new campus office.
The Office of Off-Campus Student Services came from the issues that havecome to the spotlight as students have became increasingly concerned with housing problems in the areas around UK.
"The whole student housing issue and some things that came about as a result really showed a need for more cooperation between the city and the university and the students," Blanton said.
In this new office, Blanton hopes to aid students in making smart decisions when choosing where to live. He wants to emphasize student safety and make sure students are living in safe homes with fair landlords.
"We can advocate for students with landlords who may not be operating under good business practices," Blanton said. "We can give (students) the advice they need on how to break leases, make complaints, get things fixed."
Interim Vice President for Student Affairs Victor Hazard said the creation of this office is a solution to on-going student issues that deserved more attention.
"There was a need for some attention as students chose to matriculate off campus, and that need had been there for some time now," Hazard said. "The university recognized we needed to be more involved with our students off campus."
Teaching values such as how to be a good citizen and a good neighbor are goals Blanton has, but he also looked at other schools to see what services they offered to off-campus students.
"One thing the office at Ohio State (University) does is offer a list of available housing in the area, by price, by amenities," Blanton said.
When candidate for the position came in, Hazard said he knew Blanton would be an ideal fit because of his experience in working with the community as well as the student realm. Blanton has served on the Town & Gown Commission and the University Neighborhood Advisory Committee.
"The most important thing about Tony that is relevant here is he is someone who knows the community, and being able to see it from the students' eyes is very important," Hazard said. "He has been integrally involved with the community and the familiarity he brings is an ideal match."
The office will be housed in Student Affairs and Blanton will report to Hazard. Blanton said he must finish up his cases in his current position, but hopes to begin the transition as soon as April 1.