Cats won't be remembered for falling short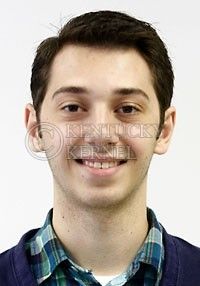 SYRACUSE, N.Y. — Standing on the precipice of greatness, perspective is easy to lose. So when the Cats stunningly fell just short of the Final Four, they fell hard.
A team whose 13 players had combined to play in six NCAA Tournament games before this year's go-around often struggled to find the right reaction in certain situations. But before, there was always that next chance somewhere down the road.
But Saturday — after a shocking series of events in which UK forgot how to make its 3-point shots, but kept trying anyway — that chance for redemption tomorrow vanished.
Yes, UK was undoubtedly the tournament's favorite once fellow basketball behemoths Kansas and Syracuse lost in earlier rounds. Yes, John Wall was expected to take over late against the Mountaineers like he had done so many times in likely his only season in a UK uniform.
But one year ago to the day Saturday, a man named Billy Gillispie was fired, and not because his team fell short of Final Four expectations. Remember him? He was fired because his team missed the tournament altogether, because he couldn't grasp the public affairs aspect of his job.
Because Kentucky basketball didn't look, sound or feel like Kentucky basketball.
Win or lose against a very game West Virginia team, a point had already been made: The legendary aura around UK has returned.
After the game, the players may not have had the perspective at hand to really reflect on what was, by all means, a remarkable season. Those new to the program for this season may not have realized it anyway, but this isn't what the Cats have been like these last few years.
The outgoing four-year seniors, Perry Stevenson and Ramon Harris (Mark Krebs transferred to UK his junior year), had been through quite a bit while wearing the blue and white: three head coaches, a rare strikeout on Selection Sunday and more criticism than any upstanding member of society will ever deserve.
"I just wish we could have ended it on a good note for Ramon, Mark Krebs, Perry and Patrick," Cousins said, throwing in Patrick Patterson, a de facto senior because of his pending three-year graduation and likely defection to the NBA. "Some of them have been through hell these past few seasons."
Maybe not tomorrow and maybe not even next month, but at some point, Stevenson will be remembered for saying he'd rather be a reserve on a team like this than a starter on an NIT team. None of those three men will be remembered for the pitfalls of their first three seasons, because they were there when blue became Blue again.
The second Class of 2010 — those who may eventually declare for the NBA Draft — won't fade into obscurity because of what didn't happen. For six months, it seemed like every Kentuckian's Facebook page featured a fresh video every day of somebody doing The John Wall Dance in an outlandish setting.
Cousins didn't only dominate the lane twice a week, he made a fuzzy Russian hat — a ushanka, apparently — and Peter Parker-looking glasses a campus fad. And Eric Bledsoe … well, maybe he'll stick around.
And each of those men was allowed his own stake in UK lore because of new coach John Calipari. Wall, Cousins and Bledsoe have all admitted UK wasn't even an option before Cal signed last April Fool's Day.
Calipari didn't just sell those three on Kentucky. He sold Kentucky on Kentucky when it was ready to stop caring. His helicopter book tours, online pizza codes and almost-inescapable television ads made the citizens of the Commonwealth remember the reputation they helped create — that the UK basketball coach is far more than a coach — well before Calipari even coached his first game in Rupp Arena.
The musk that Gillispie left behind was quickly forgotten. The aura was back.
After the game Saturday, each player offered his own slightly different version of, "We'll look back some day and it won't sting as bad." As they get older and mature (and play more basketball), the fall from the Final Four may feel more like a success rather than a failure.
But what they don't yet realize, others around them already have. Greatness wasn't at stake Saturday.
This team crossed that threshold some time ago.