Outreach key to unifying campus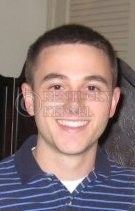 The Student Government Association's mission statement describes SGA as "committed to creating, supporting and maintaining activities and programs that unify our campus."
It is a wonder why this has not been paid more attention to in previous years.
To bring this great university's student body closer to a unified campus, Julie Colgate and I will work more closely with student organizations.
Making personal, face to face contact with the leaders of student organizations on UK's campus is our first goal, and this will be accomplished by hosting an organization forum for all organizations to attend.
At this forum, the leaders of organizations will alternate between large and small group interaction, addressing problems within their organizations such as recruitment and retention, as well as apathy, among others.
During this time, Julie and I, along with several members of our executive and legislative staff, will be sitting in on these small group discussions to make sure we know every leader on a personal basis.
Opening up the lines of communication by developing close personal relationships will allow everyone to become very comfortable with contacting Julie or myself.
This initial contact, which can span from a short "How are you doing?" e-mail, to an extensive conversation about the next steps in an organization's path, will allow SG to truly know who they are serving and how to better the university as whole.
Transparency of SG and its officers has also been lacking in previous years. How can you be approachable, and seem willing to help if you are never seen on campus?
To make sure a change is made, we will first begin by developing a more user-friendly and interactive Web site. From the "Meet Your SG" blurb, which will highlight a staff member of SG, a short biography of themselves, and what capacity they serve in, to the "Student Org Highlight" in which a student organization will be featured on the front page and give a short description of themselves as a way to highlight their recent great work as of late.
With a student body which, by the class, becomes increasingly reliant on technology, it is imperative that SG stays on the proper learning curve regarding new ways of communicating via the Internet.
Stopping at making the SG Web site more user friendly and interactive will not suffice with a population of more than 27,000 students. Bridging the gap between students and SG begins with a few simple words: "Hello, my name is Michael. How are you today?"
I want to make sure every student on the UK's campus knows they have a friend in me, and that will never change, regardless of what capacity I am in during my time here at UK.
It is important to know exactly whom I am serving in a leadership position such as SG president, and I hope the gap between students and SG never grows beyond a few footsteps to the edge of the office doors.
Knowing individuals on a personal basis, will foster a relationship that was once never dreamt of by SG, or the students on this campus.
From the time a student steps foot on the beautiful campus of UK until the time they walk across the graduation stage, my hope is that the programs and initiatives that were begun under my administration would have been an integral part to their success.
I realize that no single administration of SG can instantly change the status quo on UK's campus to one of serving one another and growing the Commonwealth, but I do whole-heartedly believe that it can begin with a single administration, Michael Haag and Julie Colgate.