A spring cleaning guide to a good relationship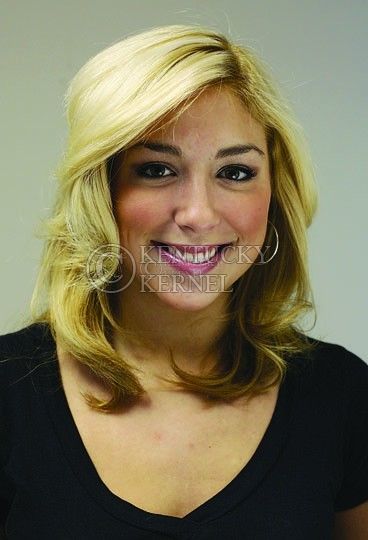 So you've come to grips with all the outrageous (and possibly punishable by law) actions you committed over spring break. But it's not as easy as simply coming back to class and repenting.
In the lazy winter months, it's easy to find yourself unmotivated. But spring is a time to bring forth a better, cleaner you. This might even include de-tagging the booty shaking contest shots from Panama.
The stuffy, un-revealing sweaters of winter's grip are a far cry from skimpy skirts and outdoor keggers. No, it's not the pollen making you feel a little weird — it's the tanned brunette in the pink tank top. There's a sort of relationship between 70 degree weather and hormones that seem to make spring a time of year for students to get a little crazy.
The season serves as reminder of why you love being in college. Warm weather is just an invitation for every hot girl in a bikini to flood to the apartment complex's pool. Basketball courts everywhere are filled with shirtless juniors sporting six packs. Unless, of course, all they drank were six packs during the snowy months.
With all the energy around campus, it is a perfect time to do your own spring cleaning. And while most of us need to throw out the Mad Mushrooom box that's been laying on the floor for the past three weeks, it's just as necessary to clean up your relationships.
Don't let a little trash like a bad relationship dirty you up. Throw them out. The first step in cleaning is to remove the clutter. If you're going to have fun in the sun, being newly single is always a start. After all, opening the window and letting in a little air is refreshing.
If the thought of buying a Valentine's present was too much to bear, there isn't another gift-giving holiday in sight. That means you can dust the cobwebs off and open yourself up to a relationship. Why not smell the newly blossomed roses and give a spring fling a shot?
With the final weeks of the semester ahead, it's the perfect opportunity to go out with a bang. Reunite with old friends and make new ones. It's fitting to put the best you forward in the season of rebirth.
Try exercising outside again. Getting back in warm weather shape is great for mind, body and spirit.
And with all the spring skin, it's important to put your best appearance forward. Yes guys, this means "manscaping" your chest. Girls aren't exactly jumping to approach the gorilla on the sand volleyball court. And no ladies, tanning to the shade of unprecedented darkness only screams high maintenance and it's kind of creepy.
So clean out all the garbage you've been holding onto and get organized. It's time to embrace a new and improved you this spring season.