NBA prospects might think about jump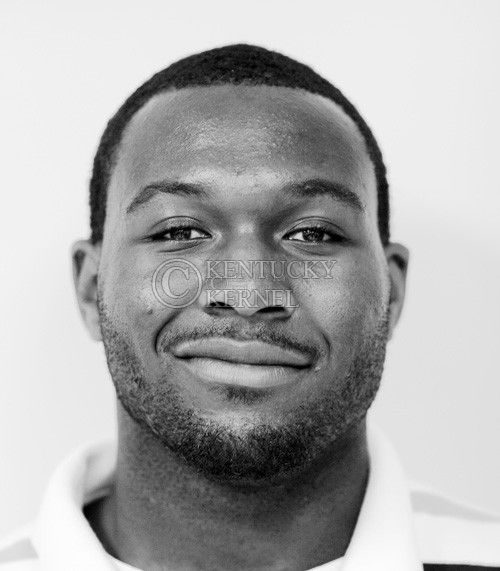 After Saturday's loss to West Virgina, UK fans not only have to deal with the gut-wrenching season-ending loss, but also the reality of losing a few of their beloved star players.
But making the big plunge to the NBA may not be as lucrative as possible for the likes of John Wall, DeMarcus Cousins, Eric Bledsoe and Patrick Patterson, at least long-term.
During his state of the league address during NBA All-Star weekend, NBA Commissioner David Stern said the league stands to lose $400 million this year and will undoubtedly undergo major changes with its next collective bargaining agreement.
The most significant part of the change proposed by the league would be in player salaries. The league has graciously offered to only cut salaries $750 million next year.
In addition, the proposal would eliminate salary cap exceptions and reduce the length of guaranteed contracts.
With these proposed changes, perhaps these star college players will consider the "one more year" chant a little differently. Players will still make a ridiculous amount of money to play the game, but it will be significantly less than it could be, and when compared to the enjoyable time college provides, it may be enough to deter the early entries.
It makes sense that the NBA is losing money and that the league would be seeking ways to save money. After all, it is a form entertainment and in hard economic times, people make cuts to their discretionary budget and things like NBA tickets are some of the first to go.
What doesn't make sense is the way Stern is protecting the owners and making the situation worse for players.
Owners will not pay players more than they are making. Even the highest-paid player makes pennies compared to the person that holds the rights to their contracts.
What player would turn down a stupid owner offering way more than they are worth to play a game, whether or not they "deserved" the contract?
Everyone seems to wail over the spoiled millionaires that athletes have become, but what about the spoiled billionaire owners that can run franchises into the ground and still don't have to worry about anything?
Furthermore, players have a much shorter opportunity to make money due to the brevity of their playing career, as opposed to owners who make money until they die. Take two former UK standouts Ron Mercer and Antoine Walker, for example.
I am not saying I feel sorry for them for being out of the NBA (and in Walker's case, allegedly gambling away his fortune), but look at their ability to make money at that high of a level.
It only lasts as long as they are physically capable of playing in the NBA. Owners on the other hand make money as long as they have money, and I've never heard of an owner tearing an ACL and not being able to own anymore.
If the league continues with its proposal, it is highly likely there will be a lockout after the 2010-11 season and not only will UK fans not be able to see their boys donning the blue and white — they won't get to see them playing for any of the teams at the next level.
Patterson, an early graduate, is all but gone. However, the likes of Wall, Cousins and Bledsoe could capitalize on another year of scholarships, avoiding a potentially tenuous season before a lockout that looks more and more likely by the day.
Fleeing to the NBA is an inevitability that all college fans can expect from their superstars, but there is a little more to think about with huge changes on the line.
Holding off on millions of dollars for one year could be a lot harder of a decision than most people believe. Here, the players will be loved and there isn't a looming lockout to stimy their development and livelihood.
Besides, the NBA isn't as fond of personalities and chemistry and it's hard to see the John Wall Dance beating out the fist pump in New Jersey or kids in California bringing out the furry hat and glasses. But is that worth the risk of injury and immediately delaying millions? We will see.