Women's coach goes extra mile, promotes well-rounded athletes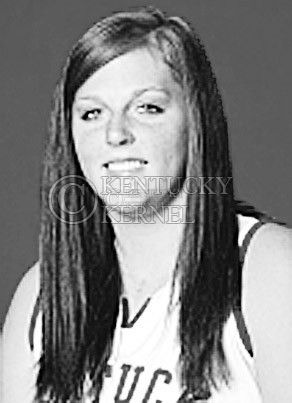 Although head women's basketball coach Matthew Mitchell loves basketball, he strives to develop his players into good citizens and students.
Originally an apprentice to Tennessee head women's basketball coach Pat Summitt,  Mitchell has built a successful program of his own.
In his third season as head coach, his Cats achieved a record of 29-8, and made it all the way to the Elite Eight.
However, success hasn't come easy. Last season, the Cats lost in the second round of the National Invitation Tournament.
Mitchell's remedy for the team's woes was the basics.
Throughout this past season, he stressed the importance of fundamentals.  Mitchell said he took his team back to basic drills, which included defensive footwork, shooting form and lay-ups.
"Having played basketball the majority of my life, I came in thinking I knew just about everything," freshman forward Brittany Henderson said.  "But as soon as I walked into that gym, I felt like I was starting over completely.  We had to break it down and start all over again."
Although the team focuses primarily on basketball, Mitchell said it's important to grow as a person as well as an athlete.
He stresses his winning tools, which include honesty, hard work and discipline. To promote these tools, Mitchell gives every freshman who comes into his program a wallet-sized card with the tools listed on it. Mitchell hopes his players will apply these tools to academics.
"I think there is a discipline that goes along with the learning process," Mitchell said. "To succeed, you have to have motivation, discipline, management and passion, which will be useful skills later in life."
Freshman guard Bernisha Pinkett said, when one of Mitchell's players was struggling in a history course, he took time out of his schedule to help. Not only did Mitchell tutor the player, he also bought the course's book and took notes from it. He even attended the class with her.
"The relationship between athlete and coach is extremely important," Mitchell said. "The athlete needs to trust and believe that the coach is truly invested in helping them to become their best. The athlete needs to trust that the coach is going to push them academically and help them to develop socially as people.  The athlete needs to believe the coach cares about them all the time not just when they are running up and down that court."
To help develop  this type of bond Mitchell hosts dinners at his home. He also has an open door policy for all of the players at all times.
"We have a group with a lot of personality and we have a lot of light hearted moments that keep us laughing," Mitchell said. "I got to see the team spend time together and enjoy each other and that was a real joy for me this year."
Mitchell not only cares about his team, but he also cares about the school at which he coaches.
"All of us here, whether we are playing basketball or going to school, are a part of something special and that is the University of Kentucky," Mitchell said.  "I love being here at this place at this time.  It is very exciting and I think we all need to realize how fortunate we are that we found this place. We need to do everything we can to make it the best place we can, and I think everyone can have a hand in that."