Cousins remains youthful in turning pro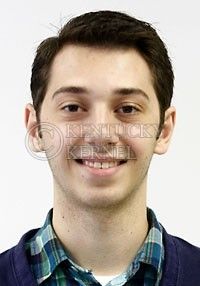 DeMarcus Cousins has a lot of work to do before the NBA Draft. Perhaps most elementary, above anything basketball-related: He needs a driver's license.
Big Cuz — the same Big Cuz that drew almost as much love from NBA scouts as he did from end-of-the-bench hacks, sent in to try and hack their way through what many thought was a paper-thin temper — may have controlled the lane more so than anyone in college basketball for 38 games, but that's all for now.
Eventually, he'll move up to the two-lane roads and larger highways.
So maybe when John Calipari called Cousins a "big 12-year-old" on several occasions throughout the big man's only collegiate season, there was a little something more to that than just sitting down and playing video games with Calipari's son.
Regardless of his status with UK, the NBA or the DMV, they don't make 'em like DeMarcus very often. And soon, big men around The League will find out.
Right now, he's not really working on much in terms of basketball. He said right now he's focusing on finishing up the semester in good academic standing and getting his body ready for the NBA. He's losing weight and putting on muscle.
Once the semester's out, he'll start working on his basketball skills, fine-tuning and getting them ready for the NBA scouts and general managers who will have to decide whether he's worthy of a top-three, top-five or top-10 pick.
And more so than judging his skills, those same scouts and GMs will have to decide if his attitude is worthy of such a considerable investment. Cousins had a reputation follow him around while at UK that he lost his cool with the snap of a finger.
Anyone that digs into game film would be wrong to assume an issue with Cousins' flares (which were few and fairly tame, especially compared to the perception surrounding him).
At UK. he was a kid being bullied around — by bullies, no less, who had to flout the rules just to keep him from breaking records at their expense.
Now it's time for kids his own size to pick on him.
"It just helped me grow up as a basketball player and a man, and I believe it's time for me to go," Cousins said.
Soon, he'll be going up against men like Dwight Howard, who can actually hang with a body and a talent like Cousins without not-so-subtly resorting to dirty tricks. It'll be a new challenge for Cousins because even after a year of Division I hoops, he's still never played regularly against men who can reasonably match up with him.
Those asking if Cousins can mentally handle the challenge could even compare him directly to Howard. Howard jumped straight from high school to the NBA (before the league established a rule in 2005 banning such transitions) and some thought his goofy attitude and constant grin would cost him.
Even as recently as 2009, a Sports Illustrated cover story questioned Howard's "smile," questions which Cousins has faced, if in a bit of a different light. (Big Cuz can get angry in a game, but not too much to don his geeky glasses and laugh it off immediately thereafter.)
In 2009-10, Howard led the NBA in rebounds per game, blocks per game and field goal percentage. Whether Cousins will equally produce doesn't matter; but just because he's a big kid, that won't count against him. Even if he's a "big kid," he's still big.
And for the sake of the NBA, which employs too many players that seem to find more headlines in court than on the court: Hopefully Cousins, like Howard, never grows up too much.
When asked on what he'd spend that first NBA paycheck, he answered without too much pause, like any kid who knows what's best.
"Whatever my mom wants," he said.
A few big paychecks down the road, he'll get that driver's license, too.