March stresses one day, no shoes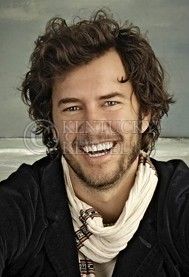 By Sarah Pickerel
UK students are officially taking their shoes off to step on the head of a rising popular issue.
As one of the campuses registered to participate in the international One Day Without Shoes, UK is hosting a barefoot march to encourage students to experience what life is like in someone else's shoes, or rather, without them.
One Day Without Shoes, promoted by TOMS, was created to raise awareness of how children all across the world live  without something as simple as shoes.
TOMS, founded by Blake Mycoskie, is driven by a mission to provide a pair of shoes to a child in need for every pair bought from TOMS.
Ashley Moreno,  a member of UK's TOMS Campus Club, said One Day Without Shoes made her realize how much she really takes these small things for granted.
"When I walk to school everyday I think about the children who don't have shoes and still walk miles each and every day," Moreno said. "And when I heard about One Day Without Shoes I wanted to participate so that I can put myself in these children's experience who walk without shoes."
TOMS is encouraging people across the globe to participate in One Day Without Shoes on Thursday. Anyone can pledge their commitment and register online at onedaywithoutshoes.com or just go barefoot throughout their day.
Phaedra Hope, a UK sophomore, is just one of the many who have already pledged to go barefoot.  She said she is very excited about One Day Without Shoes and is already counting down the days.
"I cannot wait to be part of such a unique experience," Hope said. "I've never participated in anything like this. It's a rare occasion that I can go to class barefoot and feel like I'm doing something for good.
"Getting to experience what these children do on a daily basis is something I will always remember."
The TOMS Campus Club has organized an official march without shoes Thursday at 12:15 p.m. starting from the bowl at W.T. Young Library. With hopes of increasing visibility, they plan to march through campus and spread awareness of TOMS mission.
Emilee Dover, president of the TOMS Campus Club, is passionate about what One Day Without Shoes represents and is hoping it will help raise awareness on campus.
"It's a small sacrifice for awareness of such an important issue," Dover said. "This march is meant to be a visible representation of what we can do as a generation to directly make a difference. Hopefully students will see us walking, take their shoes off and walk with us."