Cats look to continue success with 2010 signees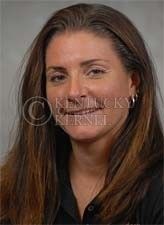 While some Cats fans remain fixated on the recent signing of basketball star Brandon Knight, the softball program is focusing on its own 2010 class.
UK head coach Rachel Lawson has notched seven letters of intent for next season, including two Kentucky natives.
"The recruiting class is going to be very strong and have a lot of potential," Lawson said. "But we are having to replace such a great senior class from this year. We are hoping they can come in and fill the spots up the middle that we are losing. Any time you lose so many positions in one part of the field, it is going to be a bit of a rebuilding process."
The 2010 freshman class is going to be required to fill spots held by notable athletes. Shortstop Molly Johnson, second baseman Natalie Smith, pitcher Amber Matousek, and outfielders Destinee Mordecai and Jennifer Young make up the list of graduating seniors.
The incoming group includes two pitchers: Lauren Cumbess, of Normal, Ill., and Ellen Weaver, of Salem, Va. The duo will enter into the rotation with a UK pitching squad that ranks near the top in the Southeastern Conference.
"The pitchers are going to have to fall in line with Chanda (Bell) and Rachel (Riley), who have been equally strong in two different ways for us," Lawson said. "Lauren Cumbess is probably going to be one of the best athletes we have ever signed into UK. She is very mature for her age and I expect her to be able to contribute right away."
Lawson also looks forward to the left-handed Weaver providing UK a different look in the circle than it typically shows.
But after bringing in only three freshmen last season, the incoming class of seven presents more of a challenge to the team.
"Ideally, you only want to bring in four to five kids in a class," Lawson said. "When you bring in this many, you try to make sure the athletes are mature and are able to learn quickly, which I believe this class will be able to do. They will be in a position where they have to make an immediate contribution to the team."
The seniors-to-be await the task of providing the freshmen with knowledge they have gathered through their experience at UK.
"The biggest change I learned is in the pace of the game," UK junior centerfielder Meagan Aull said. "Everything here is so much faster than it was in high school. It really is a whole new game."
Aull played alongside one signee, Emily Jolly, at Owensboro Catholic High School, as did freshman Jessica Adkins. Aull expects the incoming freshmen to experience the same changes she did during the transition from playing at the high school level to playing collegiately.
"In high school, you are typically the best athlete on your team," Aull said. "But when you come to college, almost everyone you play against was the star of their high school team, too. It is frustrating at first, but I know (the incoming class) will adjust to it. The advantage is that it drives you to work hard so that you can be the best.
"I am excited for the incoming freshmen to be able to be a part of the awesome things UK has been accomplishing over the past couple of years. We have done so much since Coach Lawson has been here and it is great to be a part of."