Opportunities, graduation right around corner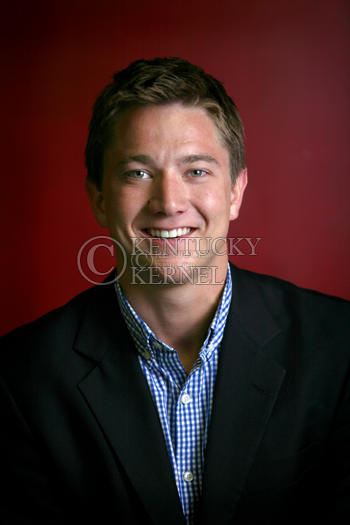 Hey guys! First off, I would like to thank all those who came out and voted last week. Kelsey and I are honored to serve you all for another year, and are excited to continue with the plans we set forth at the beginning of our first term.
With the help of the UK student body, we hope to continue to fight for you and your needs. But as you know, we can't do it alone.
Our executive board is essential to our success and in the next couple weeks we will be putting out applications for the board.
We have added several new positions and would like to have a great pool of applicants to choose from. Keep an eye on the Student Government Web site for applications.
Next Tuesday UK students, staff and faculty are invited to take part in "UK Remembers." The event is an annual ceremony dedicated to honor recently deceased students, staff and faculty. The event will take place on Tuesday, April 13 from 7 to 8 p.m. behind the UK Student Center. Attendees can park in the "E" lot next to the Student Center and Memorial coliseum for free after 6 pm.
I know it's still a sore subject and still fresh in our minds, but we just wanted to congratulate our men's and women's basketball teams on a wonderful season. This was one of their best seasons for both teams in years and it was great to experience it with my fellow Wildcats.
While the season was highly successful, that success brought many problems with our student ticket lottery and distribution.
Here at Student Government we want to help better and simplify the student ticket distribution process. In the weeks to come, be on the look out for an all-student e-mail with proposed changes to the lottery.
Please fill out the survey as soon as possible so we can get to work on making it easier and quicker for you to receive tickets to men's basketball games or any other events requiring a lottery.
As we near the end of the semester I encourage you to stay focused.
Seniors, you're exactly a month away from graduation — the time you've been waiting for is almost here.
For all other students, your summer break is right around the corner, just a few more weeks and you will be free to enjoy this great weather without the stress of classes.
As always, if you have any concerns or ideas feel free to call, e-mail or even stop by the SG office. We're here to serve you and our door is always open.