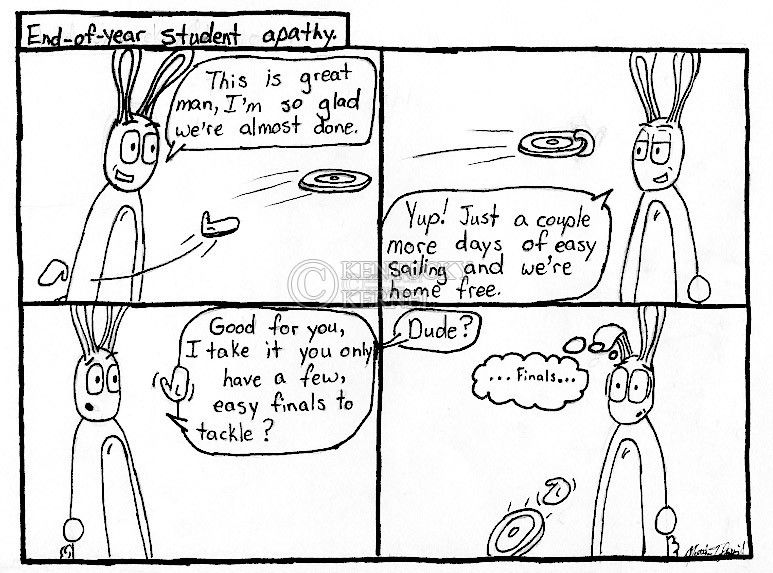 Kernel Editorial Board
With the 2009-2010 school year winding down, it's safe to say most of campus is focusing on life after next Friday.
But for those returning next year, several important issues will be hot topics going into the new academic year.
Smith/Hayes part deux
Ryan Smith and Kelsey Hayes were reelected by students to deliver. It's clear the administration did its share of relationship building, laying the foundation for something no other Student Government executive pair has done.
Yet if the status quo remains with Dead Week, finals and the Board of Trustees regulations, something isn't right. All of the goodwill has to amount to something, right?
Student housing
Even with the compromise between UK students and the Lexington-Fayette Urban County Council's Housing Committee, there still is quite a bit up in the air.
How well will the off-campus student housing office work to aid campus? Will landlords continue to abuse the system? Are students to blame?
Budget
Tuition may have been capped at 6 percent, but there were no raises for faculty and staff and projections are that 2011-2012 could be even worse.
Additionally, $6.3 million will be cut from Kentucky Educational Excellence Scholarship funding which, will affect 67,000 college students have financial aid. Sadly, there seems to be no light at the end of the tunnel on this issue.
UK Hospital
At long last, UK will unveil one of the cornerstones of the top-20 plan. Hundreds of millions of dollars and nearly four years of construction will finally be functional. But what will the impact really be?
UK men's basketball
With Coach Cal at the helm for year two, it will be yet another exciting year in the Bluegrass. Will the stud recruiting class deliver UK fans the same passion and excitement as Calipari's first run? Simply put, Brandon Knight needs to bring a title home in order to please.