Council sets tuition ceilings for upcoming academic year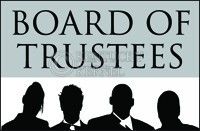 While tuition for next year is still unknown, a cap was set for Kentucky colleges and universities on Friday by the Council on Postsecondary Education.
The council set tuition and mandatory fee ceilings for undergraduate students for the 2010-11 year. UK, along with the University of Louisville, was authorized for a 6 percent increase.
The Kentucky Community and Technical College System received a 4 percent ceiling and comprehensive universities were capped at 5 percent.
The potential tuition increases are to balance the $96 million gap brought on by proposed state budget cuts and growing costs of operation.
For UK students, increases in lower division are limited to $487 per semester. The upper division ceiling was capped at $501 per semester.
These figures are based on proposed versions of legislation concerning the state budget. The council can alter these rates if significant changes are made to the proposals.
Individual school boards are charged with setting their tuition increases. The recommended tuition rates will be presented for approval at the council meeting on May 21 at U of L.
At the meeting, the council also approved renovations to the Sanders-Brown Center on Aging at UK. The renovations, totaling $6.4 million, are funded by a grant from the National Institutes of Health.
Board of Trustees meeting schedule:
The UK Board of Trustees will meet  for its regular sessions Monday and Tuesday.
The University Health Care committee will meet  Monday at 4 p.m., in the Wethington Building room 317A.
On Tuesday, the Student Affairs Committee will meet in Room A on the 18th floor of the Patterson Office Tower at 8:30 a.m., while the University Relations Committee will meet in Room H at 10 a.m. The Academic Affairs Committee will meet at 10:30 a.m. in Room A, and the Finance committee will meet in the 18th floor Board Room.
The general board meeting will take place at 1 p.m. in the 18th floor Board Room in the Patterson Office Tower.